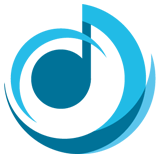 Singsong Music Marketing is the trading entity for Singsong Ltd, a company which formed in 1968 by The Beatles' George Harrison to publish his own compositions but was soon merged into his original publishing business, Harrisongs Ltd.
What happened after is unclear, but in 2002 Singsong Ltd was acquired by record company director, Peter Muir as a music promotions business.
Today, it operates as George originally intended – but with much, much more by way of aims and aspirations for its writers.
Reflecting just how much the music business has evolved over the past 50 years.