Movies, TV shows and more…
These can be in films, TV shows and commercials, as well as the growing multiplicity of streaming media platformed online such as video games.
The process is not exclusively 'visual': radio broadcasters license music for dramas, documentaries and more.
Our role here is to liaise with professionals tasked with sourcing music for these purposes – known as supervisors – granting permission for the use a track and negotiating a sync license and fee for the specific usage.
Supervisors need permission for two different sets of rights to clear a track.
One is the right to use the recorded piece of music, and the other is the right to use the written composition.
That's why Singsong Music Marketing has to represent both composition and recording of the track to provide a one-stop shop service.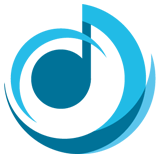 Composer/rights owner looking to sell your music to the entertainment world?
Sync specialist/supervisor looking for music that belongs to your next project?