MUSIC FOR
BUSINESS
PLEASURE
FILM
TV
RADIO
ONLINE
DOWNLOAD
STREAMING
YOU
To be known, music needs to be heard…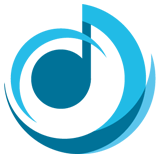 Peter Muir
Marking the welcome return of a unique and whimsical 1974 album debut for Kevin Ayers' London apartment's landlady, this is Lady's June's 'Linguistic Leprosy'.
Peter Muir
Sound-tracking sunshine, post-pandemic, check out red hot single "Summertime Reggae Rule" courtesy of two cult names from the 80s and beyond! Mixed and mastered by award-winning Klaus Bohlmann with drums by Charlie Morgan (Elton John Band, Tina Turner, Kate Bush et al) "Summertime Reggae Rule" gets revved up for the season courtesy of Vix Fuzzbox.
Peter Muir
The 'Syd Barrett of jazz,' British composer, pianist, songwriter, Mike Taylor died tragically young, leaving just two albums, as well as co-writes with Ginger Baker for Cream's Wheels Of Fire album, to his name. Taken from Neil Ardley's master tapes, this is their critically-acclaimed tribute to a master of his art by friends and colleagues, themselves representing a cross-section of the cream of modern British jazz talent of the day.
Peter Muir
We're so pleased to be releasing the wonderful 40th anniversary celebration of The Korgis lovely song, 'Everybody's Got To Learn Sometime' in both digital single and video formats. Enjoy this lovely little film (and personal tribute to sci-fi cult movie, 'Sunshine') in James's solo cover of his own song ...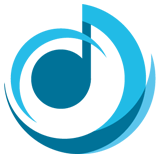 Peter Muir
Big thanks for the reviews out there of for THE YARDBIRDS - 'MAKING TRACKS'.
Peter Muir
Martin Wakeling remembers 'Lady' June Campbell-Cramer, Kevin Ayers, Eno, Pip Pyle and the Canterbury-infused 'Linguistic Leprosy'.
Peter Muir
On the reissue of Neil Ardley's 1973-recorded compendium of compositions by Mike Taylor, we look back with Dave Gelly at the only too brief life of one modern British jazz's most original, if elusive masters …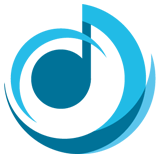 WE'RE MEMBERS OF & REGISTERED WITH: