2009's 'Escalator' was a re-emergence album of sorts for this British hard rock act, founded in 1969 with a self-titled debut on the legendary Deram label released in 1972.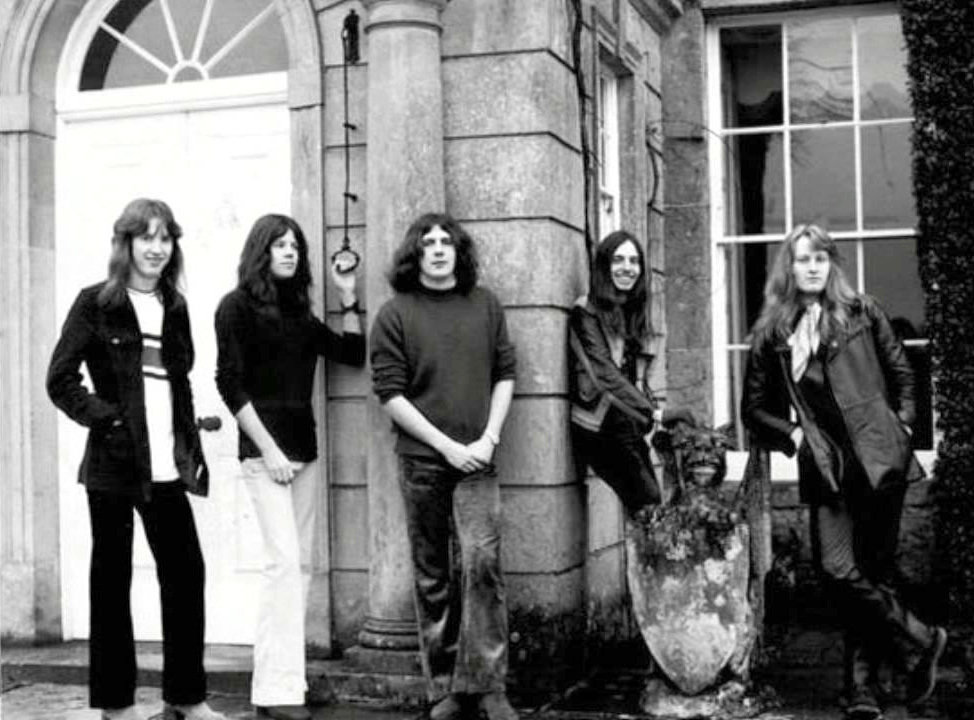 Jerusalem: 1972
Fast forward almost four decades and original vocalist, Lynden Williams and guitarist, Bob Cooke decided to record a new album after Sony Music (Japan) reissued Jerusalem's self-titled debut in its popular Rock Legend Series.
Escalator features three of the tracks from that album in 'Midnight Steamer', 'When The Wolf Sits' and 'Hooded Eagle', along with single, 'Kamikaze Moth' while 'Over The Chasm', 'The Void', 'Banging All Night Long' and 'Spiders' Rendezvous' were co-written by Bob and Lynden.
Two highly proficient covers are included here in Jimi Hendrix's 'Stone Free' and 'Faith Healer' (Sensational Alex Harvey Band) from a new line-up including bassist, Dave Meros, and drummer, Nick D'Virgilio, at the time, the rhythm section of Los Angeles progressive band, Spock's Beard. The final spot was filled by keyboard player, Geoff Downes, of Buggles and Asia fame, and on the cusp of rejoining Yes.
This inevitably potent roll call of talent went on to forge a commendable body of work in Escalator, one that should have a place in the heart of every classic rock fan.
Streaming now at : https://open.spotify.com/album/6LibCbeaywPLqXa1MzZvyh?si=50dXIzaFShKMenl742DyYw
TRACKS
Hooded Eagle
Midnight Steamer
Stone Free
Over The Chasm
Kamikaze Moth
The Void
Banging All Night Long
Spiders' Rendezvous
Faith Healer
When The Wolf Sits
Artist:             Jerusalem
Title:               Escalator
File:                 Rock
Format:         Digital Album
Label:             Singsong Music
Cat No:           SINGSONG114
UPC:                5060683670308
Rel:                 August 14th 2020