"… this is a tour bringing together one of contemporary music's most fascinating writers and one of its most imaginative instrumentalists." – John Fordham, The Guardian
"Gibbs' music is full of intriguing inner detail that does not deflect from the ultimate destiny of his pieces." – BBC Music Magazine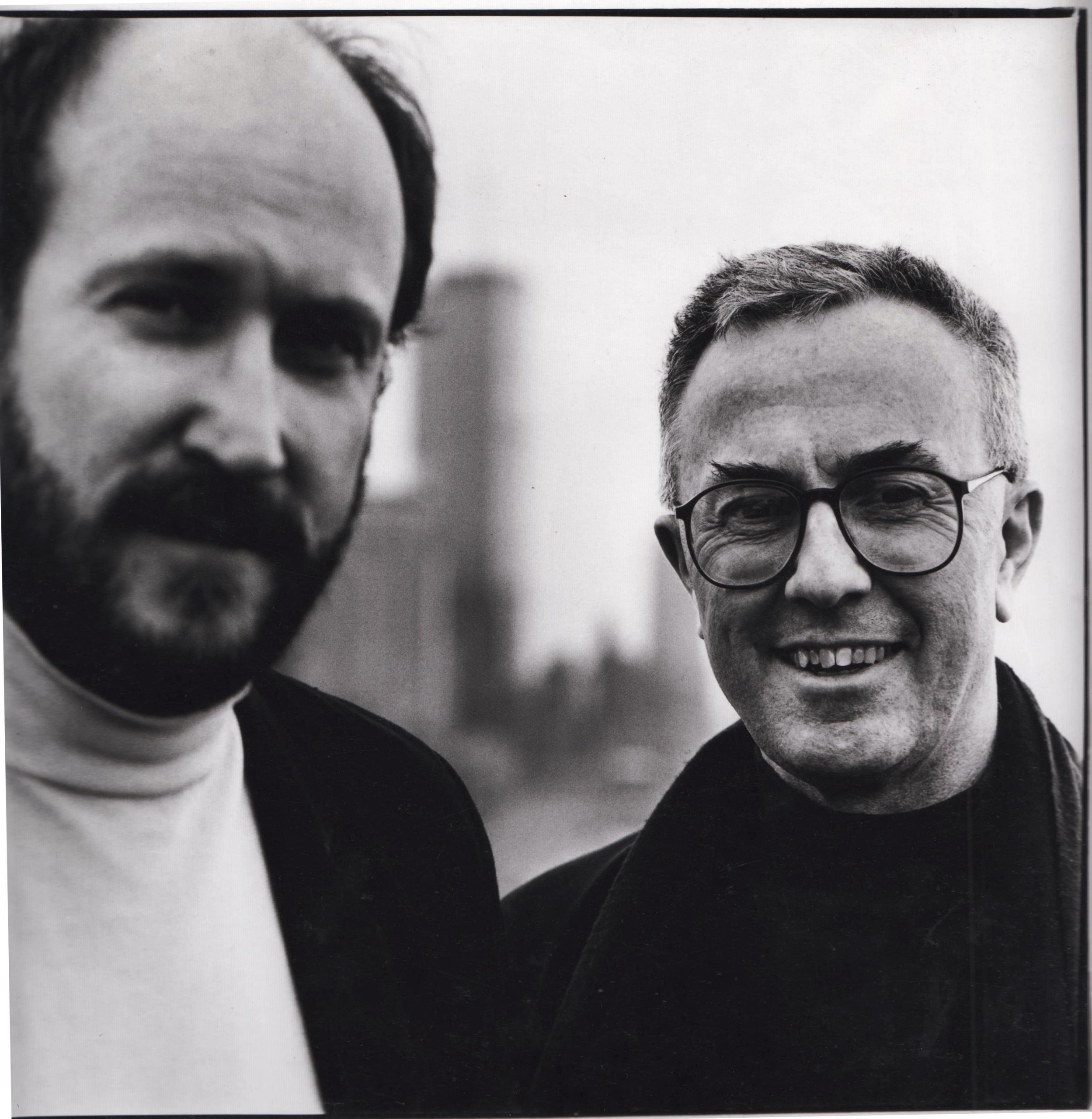 This celebration of heritage British jazz marks the talents of Mike Gibbs and John Scofield, harnessed to Gibbs's 12-piece band, recorded at Birmingham Symphony Hall in October 1991 during a twelve-date UK tour promoted by the Contemporary Music Network, a branch of the Arts Council of Great Britain.
Over a quarter of a century later, 'Symphony Hall, Birmingham 1991' offers up music still astonishingly fresh and contemporary, full of rich colours and textures, vibrant rhythms and inspired solos.
In jazz, as in most genres, individual talent is often reinforced via collaboration. Great musicians, sympathetic to their peers and with shared aspirations, can elevate one another to even greater heights by the simple expedient of sharing their skills: giants – so to speak – standing on the shoulders of giants.
Composer, arranger and trombonist Mike Gibbs is one such; his long career features many highlights, not least when working with others in his field, such as John McLaughlin, Gary Burton, Bill Frisell, Michael Mantler and Pat Metheny – major talents, all.
Another guitarist to feature in Gibbs' career has been American, John Scofield. He plays a significant role in this talent-packed release of the Mike Gibbs Band's performance in Birmingham, England's Symphony Hall amidst a tour of the UK back in 1991.
Jazz writer Ian Mann attended this performance and later observed  that "a performance by a Mike Gibbs band is always a memorable event, and none more so than the one documented on this album."
Writes, Mann:
"In a contemporary BBC radio interview, I remember Gibbs explaining how the seeds of the project were sown at the 1988 British Jazz Awards where Sco was playing with saxophonist Andy Sheppard. Scofield and Gibbs already knew each other and it was the guitarist who first suggested the collaboration. The pair subsequently worked together in Scandinavia before the Anglo-American band was assembled.
"Asked about his musical origins, Gibbs talked about his reluctance as a trombone soloist, a fear of being in the spotlight being a significant factor. He was happier hiding in a four horn section as third trombone, he related, but when he went to Berklee (College of Music) the writing took over and he played less and less frequently.
"Asked as to the possibility of a recording from this collaboration, Gibbs stated that he 'wasn't in a tearing hurry' at that precise time as the music was still developing in live performance with new things being tried out almost every night. However he did express a willingness to document the music at some point, either under Scofield's name on Blue Note or his own name under whatever record deal he could put together.
"To my knowledge, this recording never happened, which makes this live document all the more valuable and essential."
Bearing faultless performances from the cream of modern British jazz, including Kenny Wheeler, John Taylor, Steve Swallow, Bill Stewart, Tony Coe Julian Arguelles, Chris Pyne, amongst others, the ultimate release is overall another essential purchase for connoisseurs of the genre.
Artist:     Mike Gibbs Band
Title:       Symphony Hall,
                Birmingham 1991
File:        Jazz
Label:     Singsong Music
Format: Digital album
Cat:         SINGSONG125
Barc:       5060683670612
Date:      April 9th 2021
TRACK LISTING
Lost in Space (Scofield)
Meant To Be (Scofield)
Roses Are Red (Gibbs)
Gill B643 (Scofield)
Don't Overdo It (Gibbs)
Out of the Question (Scofield)
Pretty Out (Scofield)
Blueprint (Gibbs)
Science and Religion (Scofield)
A World Without (Gibbs)
Fat Lip (Scofield)