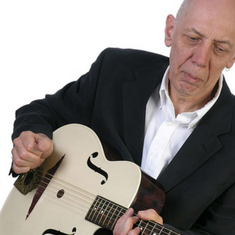 "… how many albums reference the Loch Ness Monster, the Da Vinci code, the Hoover Dam, the Pleasure Dome, alcohol consumption in Tangiers… leave room for spine tingling slide guitar playing… and still clock in at under forty minutes?"   Nigel Stonier, producer, 'Odd Man Out'
Artist:    Rod Clements
Title:      Odd Man Out
File:        Folk/Rock
From the beginnings of his legendary band Lindisfarne to his second solo album 'Odd Man Out', the career of Rod Clements reads like a Who's Who of contemporary British folk roots.
This 2006-recorded album reveals a consumate artist who has never rested on his laurels, either as a songwriter or as a live performer.
Guest performers include Thea Gilmore, Paul Burgess, Dave Hull-Denholm and Ian Thomson (both Lindisfarne) and Nigel Stonier.
The result is a musical journey full of surprise and detour which moves seamlessly from country-tinged ballads to full-blooded rockers to blues.
Lyrically, the album resonates with razor-sharp observations and social concerns, with anger and scepticism ultimately set against a feeling of hard-earned self-acceptance… and more than a little celebration here and there.
"…carving his own unique furrow in inimitable style" BBC Radio Scotland
More at www.rodclements.com
More on Rod Clements releases  via this link
TRACKS
All Grown Up & Nowhere To Go
Existentially Yours
Taking The Back Road Home
Dead Man's Karaoke
Odd Man Out
Touch-Me-Not
Ragtown
New Best Friend
September Sunrise
Morocco Bound