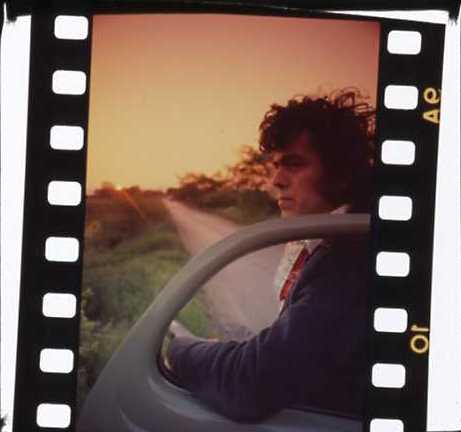 "…a remarkable collection, and a welcome one…." All Music Guide
Unreleased session tracks recorded in London between 1978 and 1998 by the late troubadour, "The London Sessions (1978-1998)" showcases what a talent US-born, by now London-based Tim Rose was.
While it starts atypically with one out-and-out rock song, "Like A European", the balance of this Pierre Tubbs-produced set is largely more intimate, Rose's acoustic take of the Bee Gees' "I Started a Joke" setting the tone for most of the album.
There's a growled take on "Over The Rainbow" from 'The Wizard of Oz' and a percussive interpretation of "Hey Joe", a song readily associated with Rose on account of the version he recorded in the late '60s (assiduously listened to by Jimi Hendrix) and still retaining its air of threat, magnificently.
Conversely, ''Lady's Coming Home For Christmas'', with its folksy spoken word passage and lush orchestration is a rousing masterpiece of festive celebration (if not without sardony).
Rose was not the most prolific of songwriters and many of his albums can offer more interpretations of other people's songs than originals.
New compositions bearing his name are of interest and the low-key, up-close folk of "Borocay" and "The Answer" rank among the best of his later works.
Artist:    Tim Rose
Title:      The London Sessions (1978-1998)
File:        Rock
Format: Digital album
Label:     Singsong Music
Cat:         SINGSONG140
UPC:       5060683670605
Rel:         February 26th 2021
Tracks
1    Like a European
2   I Started a Joke
3   The Rose
4   Somewhere Over The Rainbow
5    I Guess It Doesn't Matter Anymore
6    Pavement Princess
7    It's All Gone Wrong
8    There I go Again
9    Hey Joe
10  Lady's Coming Home For Christmas
11   Borocay (Yo Tengo Amore Te)
12  The Answer