"The best human jukebox on the planet" – Sir Elton John
Introducing Johnny Warman …
"I was coming home from Secondary School at 11 years of age and my mum always said "Come straight home" when suddenly I heard a sound that pulled me like a lemming and I followed it and ended up standing transfixed in a completely different school in front of a red Dansette record player with an EP cover next to it and it was The Beatles and then at the age of 13 I sang with Maria Callas and Tito Gobbi at the Royal Opera House in Covent Garden in two Operas – Pagliachi and Tosca – and we did a Royal Command Performance and I recall looking at all the red roses around the Royal Box and thinking I really like this and wondered if I could make a career in singing and performing and as we were quite poor our neighbour had a spare ticket to see The Beatles in 1964 at the Theatre which would become the Rainbow and 16 years later I appeared on that same stage after finishing a 29-date tour supporting The Vapors !"
If only all our lives could pack so much into one sentence.
That there's so much more to East End London writer and performer John Robert Waughman will then come as no surprise …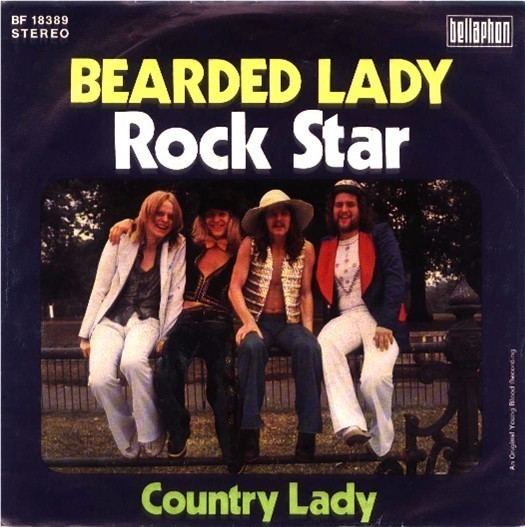 After his moment of musical epiphany as boy, the young man played in school bands before joining, in the early 1970s, the group Bearded Lady as a vocalist and rhythm guitarist. A record deal inked with Youngblood Records saw the release of a single "Rock Star" in 1975 and while an album was taped that wasn't to see the light of day for another 30 years.
An undeterred Warman toted his songs around London's Tin Pan Alley until they caught the eyed of Barry Anthony at Ringo Starr's Ring O'Records.
In December 1977, he met Ringo's manager Hilary Gerrard and was signed to the label for £3,000 per year and £3,000 for the publishing rights. He was also given two cases of beer and a Christmas tree to take home for his family.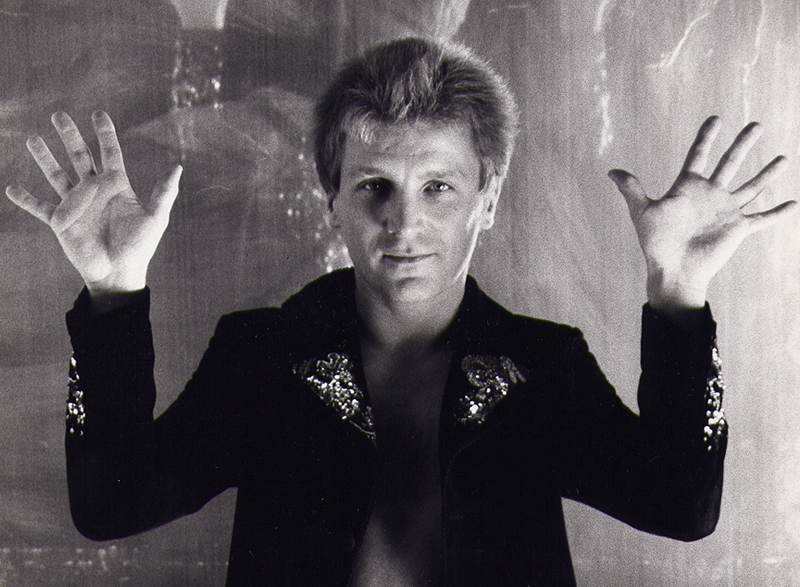 Johnny had written an impressive clutch of songs, melding contemporary post-punk New Wave with Bearded Lady's prog-meets-Heavy-Metal-Kids trappings.
With The Jam's producer Vic Coppersmith-Heaven helming proceedings (there is something of the band in the set) with top notch session players including the legendary percussionist Frank Ricotti and former Keef Hartley Band saxophonist Chris Mercer, the 1979-released solo debut was well received even if it failed to light up the sky.
Hindsight has been 'Hour Glass's friend. Reissued in 2005, it met with an even more upbeat response from music critics and woke up the record-buying public to Warman's talent:
Influences there are many in his work: from Gary Numan to Peter Gabriel, most notably by way of David Bowie.
"He was a huge influence on me," admits Johnny.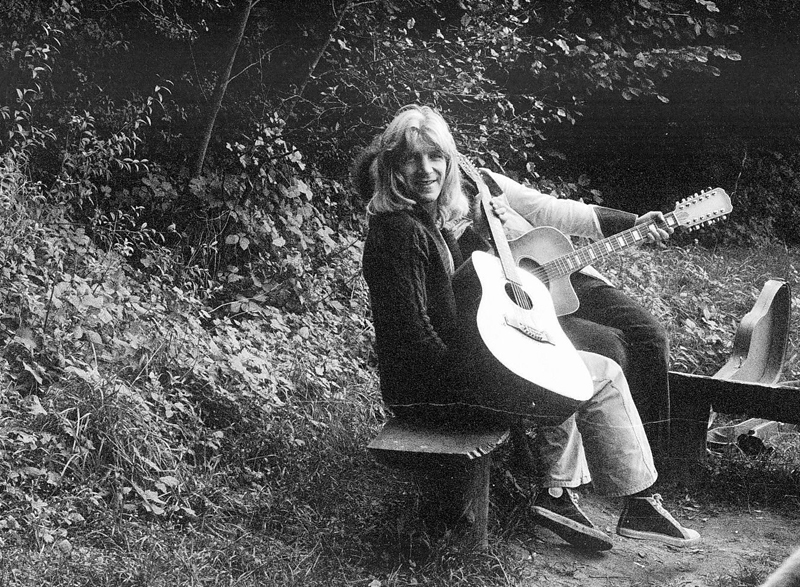 "I met him The Speakeasy in London when I was twenty-two and gorgeous with my long blond hair and so full of myself!
"I spent four hours in his company and I sort of fell in love with him that night because he looked so amazing.
"We danced and he gave me lots of advice about music and the DJ played "Jean Jeanie" and I said, what are you going to do now, Dave, get up on the table?"
As it transpired Bowie was on his way out and on to further fun elsewhere. Johnny stayed another hour pondering his encounter, when upon leaving himself, a voice from the stygian gloom of the club entrance called out "Goodnight John".
"I turned and it was David Bowie still waiting for a cab," laughs Johnny. "I thanked him again and I walked home that night from the West end to Hackney as I was still on cloud nine!"
When Ring O'Records ceased trading, Johnny formed the group Three Minutes. The band hit road supporting The Vapors and XTC, disbanding after releasing a single "Automatic Kids" in 1980 for Elton John's Rocket label.
Rocket duly began releasing Warman's solo work the following year with 'Walking Into Mirrors'.
With Jerry Marottan (Hall & Oates) on drums, Tony Levin (King Crimson) on bass and Dave Lawson (Greenslade) on keyboards, Genesis's Peter Gabriel was also to join in the fun adding his distinctive voice to the song "Screaming Jets".
Heralding the creation of Warman's first music video, the song was released as a single, racing through the charts in Australia to No 9, the album selling over 100,000 copies worldwide.
Spurred on by this, Rocket had Johnny in the Manor Studios in Oxford in 1982 for the more musically intricate 'From The Jungle to the New Horizons' with the previous line-up augmented by guitarist Chris Payne (Gary Numan), Andy Clark (Be Bop Deluxe) on keyboards, and backing vocals from Rocket-fave Kiki Dee.
For the rest of the 1980, Johnny Warman maintained a consistently busy career writing songs for other artists. Artists such as Starship, Asia, Gary Osborne, Geoff Downes and Ringo Starr rank amongst the many to record Johnny's music. Legendary producer Mickie Most was another supporter and influencer in Johnny's life.
"Mickie let me work at Rak Studios as he always liked me and I remember him turning out on three occasions to see Bearded Lady live," he recalls.
"I was playing a song on my guitar once and sensed someone was behind me, turned round to be confronted by Mickie.
"He said you should keep at that song, it's a hit, and he was spot on as ever. It was Beat Patrol and got me my first Gold Disc selling over half a million copies for Starship.
Says Johnny: "Mickie always wanted too much for publishing rights but I loved him for his support and belief in me."
In 2000, Johnny formed The Mods who played at the Steve Marriott tribute in 2001 and perform tracks from the 1960s. His more recent Mods & Rockers Touring Show prompted Time Out Magazine's accolade of it being 'Best 60s Tribute Band on the Planet" while Johnny's old label boss Sir Elton John cited his former charge as "The Best Human Jukebox on the Planet"!
And in 2005, Bearded Lady were accorded their rightful place as an albums band with the decades-delayed 'Rise And Fall Of…' – re-released this November (2020) by Singsong Music along with Johnny's solo debut 'Hour Glass' and further of his albums.

Meantime, watch Johnny perform "Screaming Jets" in this period music video…