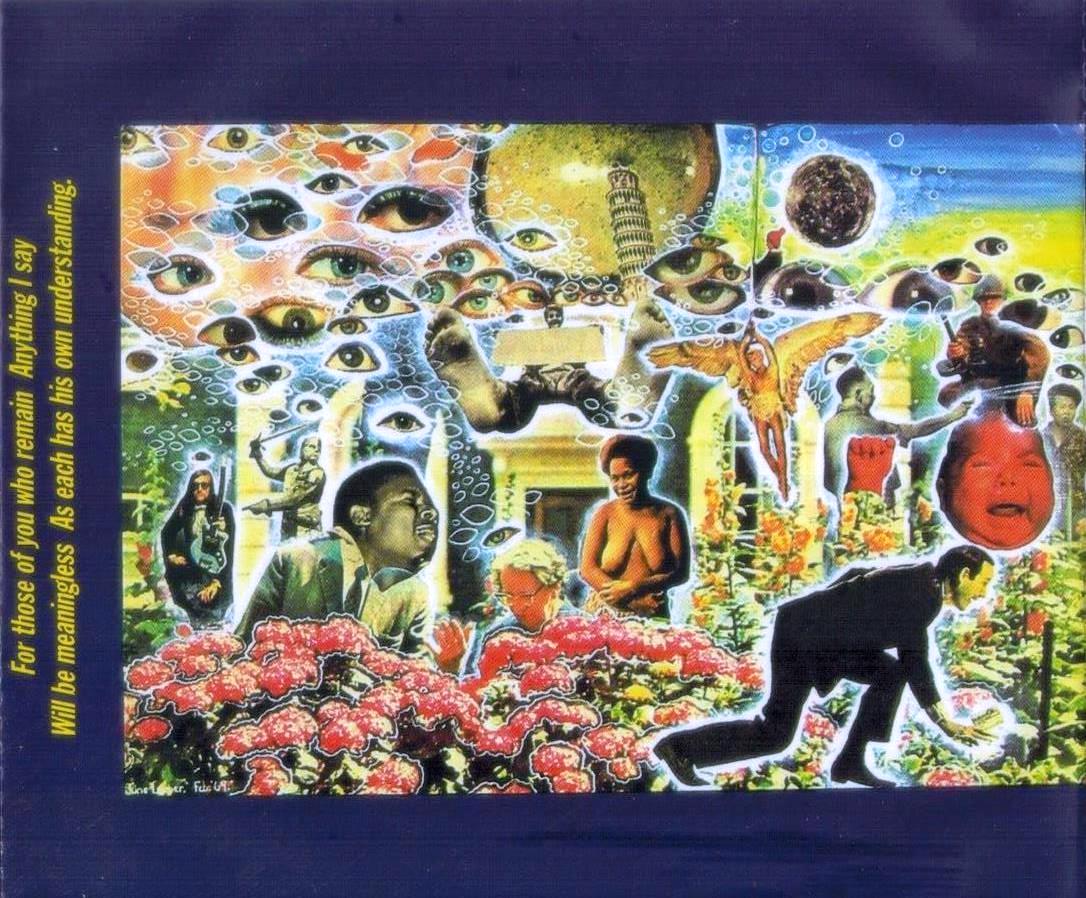 There will always be records, artists, ages, fashions and feelings that sit uncomfortably with our human instinct to analyse and classify within a social framework. Yet, cling as we might to a rationale of comforting normality on the surface, humanity possesses a power of fantasy to explore the margins of the mind beneath the superficial, writes Martin Wakeling.

Lady June's 'Linguistic Leprosy' (SINGSONG113), timeless beyond its genesis, still imbues an energy that can probe and provoke, twist and tease, laugh and lament, occasionally frustrate yet frequently uplift through its lyricism.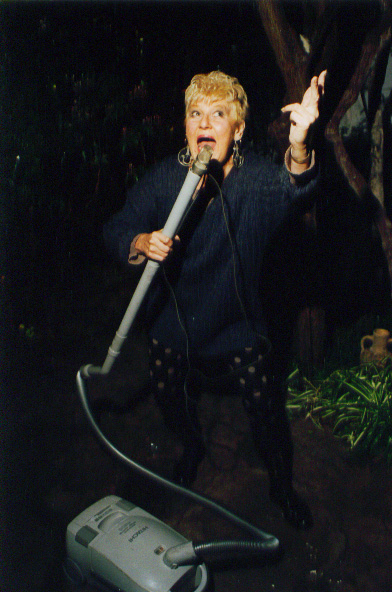 'Lady' June was born June Campbell Cramer in June 1931, the daughter of Russian and Scottish parents, one Christian, the other Jewish, yet brought up within the austere strictures of the Plymouth Brethren sect. Trained at art college, she moved around the Mediterranean during  the early '60's and came across Kevin Ayers and Daevid Allen in the burgeoning hippy scene of Mallorca.
The outcome of one of their stays on the island in 1966 is now legend – lavished with money by a stoned Texan millionaire named Wes, the duo returned to Canterbury, rejoined old friends Robert Wyatt and Mike Ratledge and formed Soft Machine. Together with Caravan, Soft Machine would spawn an immense dynasty of bands whose trademark of cohesive improvisation and exploratory spirit permeates the history of Western rock music.
The nascent London underground scene came of maturity throughout 1967 with Soft Machine and Pink Floyd at the forefront of multimedia happenings in clubs like the Middle Earth, the UFO and the Roundhouse. Dividing her time between London and Mallorca, June's involvement in painting, poetry and music grew, with various exhibitions.
A vital part of the story was June's acquisition of a flat in Vale Court, Maida Vale. She recalls it to be an enormous place with about twelve rooms, and with only £50 to decorate it from top to bottom she had to take in lodgers who somehow, she recounts bemusedly, all turned out to be musicians. The 'Lady' title was bestowed in recognition of her status as 'landlady'. Through the years there would be an ever shifting population of the Soft Machine, Kevin Ayers and the Whole World, Henry Cow, Gong, Hawkwind, Hatfield and the North, Tim Blake, David Bedford, Steve Hillage, all with attendant roadies as well as friends of June from poetry and art circles.
June remembers the strain of trying to keep the peace with affluent neighbours in the block, not to mention her 'normal' tenants -'Gong would turn up from France like a troupe of gypsies. I remember nine people all trying to sleep on my bedroom floor…'
Joining her music and poetry with visual art was a logical step in the climate of the time and the early 70's saw a variety of gigs under the name of Lady June. The shows encompassed jugglers, fire-eaters and clowns where finances permitted; musical accompaniment tended to depend on which friends were around at the time.
In 1972 June was involved in the International Carnival of Experimental Sound at the Roundhouse with Steve Hillage, Tim Blake (whom June had interviewed for the position of roadie with Gong), David Bedford and Lol Coxhill. Later in the same year she performed at the 'Fun and Games' gig with Hillage, Geoff Leigh ( of Henry Cow), Didier Malherbe and violinist Gerry Fields whom June had met at Daevid Alien's earlier sessions for 'Bananamoon'.
There were sporadic gigs with Lol Coxhill and Henry Cow, Ron Geesin and Ivor Cutler. She was approached by Dick Gilbert of the BBC and appeared in the radio series 'If It's Wednesday It Must Be….' with Viv Stanshall and Kenny Everett.
Mid-1973 was marred by Robert Wyatt's tragic accident when he fell from the window of June's flat at a joint birthday party for her and Gilli Smyth. 1974 saw the first performances of June's 'Uppers and Downers' show in Amsterdam. The poems from this would form the basis of the 'Linguistic Leprosy' LP and eventually be published by Virgin as a book in 1975. The book was to sell out and run to a reprint.
June remembers that Virgin was very much like a family in those days. Richard Branson's mail order record business was booming and the decision to form a label had almost immediately witnessed the commercial success of its first release – Mike Oldfield's 'Tubular Bells'. Virgin executive Simon Draper recalls that he was more or less given carte blanche to choose the acts that he, as a music fan, wished. These included Gong, Tangerine Dream, Hatfield and the North, Henry Cow and David Bedford amongst others.
In a commendable spirit of patronage, the offshoot budget Caroline label was set up to allow more specialised but minority artists an outlet – the blues of Homesick James and Snooky Prior, the world music of Dudu Pukwana, the eclectic guitar solos of Fred Frith and the eccentricities of Lol Coxhill were typical of the spirit of Caroline which retailed in its day for £1.46 per album. With a charming twist to the accepted practices of business acumen the records actually retailed cheaper by mail order at £1.35.
Caroline seemed to give its artists about £600 to make an album with no strings attached. Lady June was in an enviable position in being able to tap the services of a circle of musicians who in turn were to deem it an honour to repay their old landlady.
Five thousand copies were pressed and released in late 1974 and all sold. The original vinyl LP came with sleeve art by Lady June and the two sides labelled 'Side Once Upon A Timing' and 'Side Time Upon A Second'. A lyric sheet was included with an additional poem called 'GLC Housing Pilgramme'.
Intriguingly, the lyric sheet was perforated into 72 small rectangles. Listeners who thought the purpose was to rearrange the lyrics in some intellectual game missed the point – the perforations thoughtfully gave you just the right shaped piece of thin cardboard to roll a joint!
These eccentricities apart, the network of Canterbury connections have ensured the record's collectable status ever since. The larger part of the music and production falls to Kevin Ayers whose career, in 1974, seemed to be undergoing its most commercially successful phase. Since leaving the Soft Machine in 1968 Ayers had completed four albums of remarkable quality but which was met, largely due to Harvest's poor sense of promotion, with public indifference.
Signing to the smaller but more astute Island label, Ayers assumed a much higher media profile: the star-studded 'Confessions Of Dr Dream' was starting to sell and a celebrated concert at the London Rainbow with fellow Island signings Brian Eno, Nico and John Cale was released as the live 'June 1st 1974' album.
In contrast to the pressures of a career within a mainstream channel, the gentle approach of 'Linguistic Leprosy' saw Ayers, surrounded by his oldest friends, relaxed and enjoying himself. June remembers that she more or less handed Kevin her book of poems and he came back with the music.
Exceptions were Eno's music for 'Optimism' and Kim Solomon's tune for 'Am I'. Kim was the daughter of writer friends David and Pat Solomon. The songs, therefore, were largely new and rehearsal impossible in the limited timespan that the budget permitted. Recording was done in David Vorhaus' Kaleidophon studio in Camden High Street.
It seems likely that synthesizer virtuoso Vorhaus was recommended by Virgin who had engaged his services as engineer / musician on several other releases and who would later release his own critically acclaimed synthesizer project White Noise's 'An Electric Storm'. June recalls a feeling of tremendous pressure during the sessions as so much time was taken up by Kevin and Eno on producing the music that her own vocals had to be done in one or, at the most, two takes.
'Some Day Silly Twenty Three' is a semi-spoken pastiche set to an echoing twelve bar blues. It illustrates well one aspect of June's poetry of taking a commonplace literary icon and pursuing it via a circuitous route of lateral thinking. 'If the Lord is my Shepherd and I am a sheep' sets the listener off on a gently humorous confluence of illogicality, a kind of verbal Dadaism.
Like the poems of Roger McGough, Spike Milligan or occasionally John Lennon these strangely distorted linguistic images sometimes veer disturbingly close to a recognisable reality that in turn evokes our own individual train of thought. The Tourist', with Kevin's Nico-esque harmonium and percussive piano, works in the same way, a semi nonsensical melange of nursery rhyme, Wordsworth and Edward Lear which assumes its own credibility with a sharp final focus.
Elsewhere, June is an incisive, direct poetess with a moving sincerity of expression. 'Reflections' dwells on June's painful and stifling upbringing; 'Am I' explores the human conscience; To Whom It May Concern' muses over the dilemmas of our relationships. Fred Frith stated that Kevin Ayers' forte lay in knowing exactly what was required for a song.
The diversity of June's vocal delivery is matched throughout the album by a delightful array of musical soundscapes. A percussive storm swells and erupts from the muted heartbeat of 'Everythingsnothing' whilst the most delicate of pianos twists almost inaudibly through the strange images of 'The Letter'.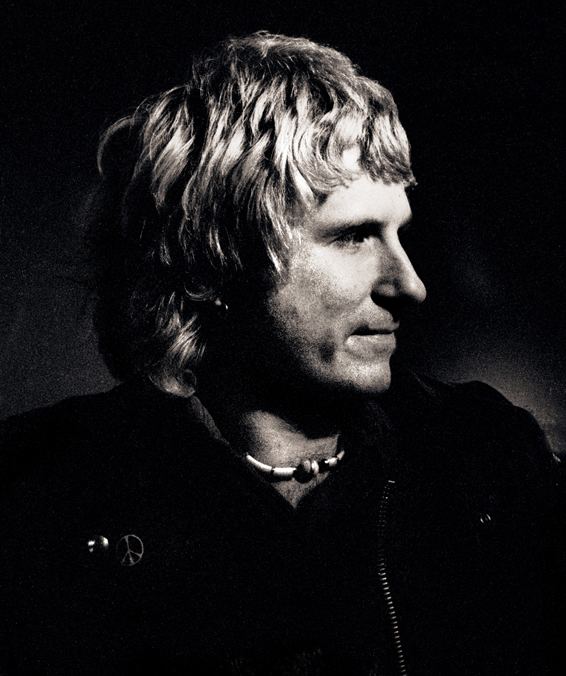 There are echoes of The Oyster and The Flying Fish' in 'Mangel / Wurzel' and the rumble of Ayers' beloved calypso in 'Bars', with Pip Pyle, sadly deceased in August 2006, on drums. Having left Gong, Pip had joined Hatfield and the North with whom Lady June was later to gig. Martha, on harmony vocals, was Kevin's current girlfriend.
Brian Eno's influence is strong particularly on the short 'Optimism' and the longer, Gong-like meanderings of Tunion'.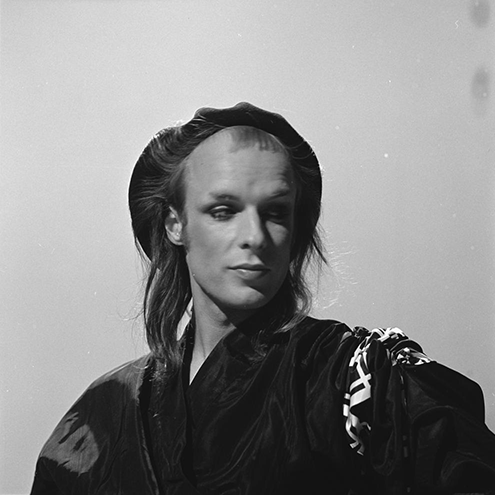 Ayers was working with Eno in mid 1974 as a fellow Island signing and liked him on a personal level. June knew Eno previously as a neighbour and remembers rehearsing with Dutch pianist Jakob Klaasse in a tiny studio in Eno's flat. 'Tunion' combines a foretaste of Eno's later 'ambient' music with a hypnotic space whisper where voices blend eerily and inseparably into the language of the synthesizer.
David Vorhaus mixed the final 'Touch-downer' around a whispered tape loop that will surprise headphone listeners with strange subliminal harmonies. One further track was recorded for the album. June remembers Kevin, Lol Coxhill, Archie Leggett (Ayers' bassist at that time and sadly deceased in July 1994) and Robert Wyatt playing in the Maida Vale flat.
She and Alfie (Alfreda Benge, Wyatt's partner) went shopping as this was the first occasion Wyatt had attempted to play since his accident and they were anxious to leave him without distractions. It was decided later that the track was too jazz-orientated and June recalls giving the tape to Lol Coxhill.
There is a possibility that this lost' track is 'Apricot Jam' which surfaces with the above personnel credited as Sunny Sax and the Sunshine Orchestra on Coxhill's 1974 Caroline release with Steve Miller 'The Story So Far…Oh Really?'
An endearing quality of 'Linguistic Leprosy' has been its strong sense of being the creation of pooled talents unfettered by hype, personality or commercialism.
The sleeve bore a fascinating array of people to whom Lady June gave a spiritual credit for their help, love and belief in her work.
On the musician side, most of the Gong family are there, Daevid, Gilli, Didier, Tim Blake and Steve Hillage; the Hatfields, Wyatt, Geoff Leigh, Ron Geesin, Gerry Fields, Lol Coxhill and David Bedford from Ayers' Whole World, drummer Bobby Stignac, guitarists Cal Batchelor and Gerry 'Mouseproof Fitzgerald from lodger Archie Leggett's 747 band (Fitzgerald lodged with June as well and released an album called 'Mouseproof ).
'Virgin' Mary, Didy Brooks and Carol Aitken all worked in Virgin's offices and apparently 'secretly' managed June at the time. Phil Franks and Mick Dunn were both photographer friends; John Coleman was a journalist. Thanked too are Pete n' Celia (Drummond of Radio One) and Al n' Yolli (Clark of Virgin Press Office and excellent music journalist). Barney Bubbles was an artist, now dead, whom June remembers used to work with Hawkwind a lot; Peter Pussydog was a poet. Val and Bruce Findlay promoted a festival in Edinburgh, which June compered; Mama Flyer was a Scottish band that backed June on occasion.
Tony and Sandy Powles were simply friends and neighbours. Gert-Jan was manager of the Paradise club in Amsterdam whom June recalls as a lovely man who picked her up when she had collapsed from exhaustion. Cor, Hans and Paddy were similarly helpful characters who worked at Amsterdam's Melkweg club. Kristen Branson was Richard Branson's wife; Rosalie Van Leer the wife of Thijs (of Focus fame) whom June remembers being introduced to backstage at a John Mayall gig at the Festival Hall….
Lady June moved permanently to Deia, Mallorca and continued to write, paint, perform and make music. She travelled extensively and exhibited her work prestigiously. She was thrilled when 'Linguistic Leprosy' was reissued in 1992 and threw renewed energy into a further CD collection released as 'Hit and Myth' in 1997.
A mild stroke during the sessions for that release presaged a period of difficult health but her sudden death from a heart attack in 1999 was a shock.  In a moving and poignant final performance, those who attended her funeral released helium balloons into the blue sky, each containing a tiny envelope filled with her ashes.
Lady June's 'Linguistic Leprosy' is out now on Singsong Music. More information via this link