Previously-unreleased recordings from the 1970s and '80s by US bands fronted by former Quintessence singer Shiva reveal a blossoming love affair with his new home country that's truly a trip from East to West.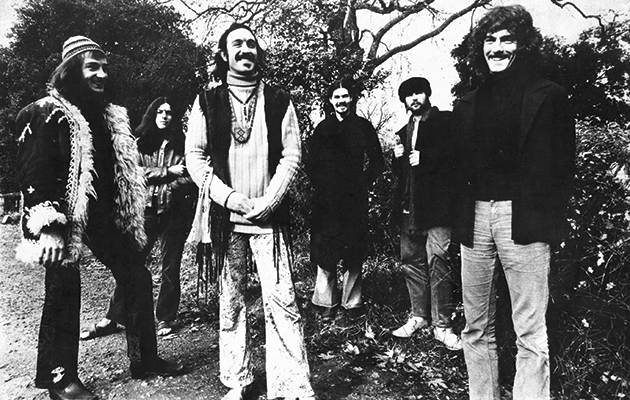 Quintessence; London (Phil 2nd from left)
During the period spanning late 1969 – 1972, London, UK-based Quintessence was one of Britain's most powerful and popular live acts.
Like space rockers Hawkwind, Marc Bolan and the Third Ear Band, the act hailed from London's Ladbroke Grove, even if its members had journeyed considerably further to be together, the band's ranks including emigres from Mauritius, the US and Canada.
The furthest journey was served by Australian Phil 'Shiva' Jones. Having scored a hit back home, he had moved to England in search of a spiritual master, duly found in Swami Ambikananda who gave most of the future Quintessence their names and a new philosophy and lifestyle.
In search of enlightenment, their music crossed the Grateful Dead and Hendrix with Ravi Shankar and further enabled by their striking appearance, Quintessence stood out from the crowd in every sense of the term and their recordings for Britain's uber-hip Island label have duly stood the test of time.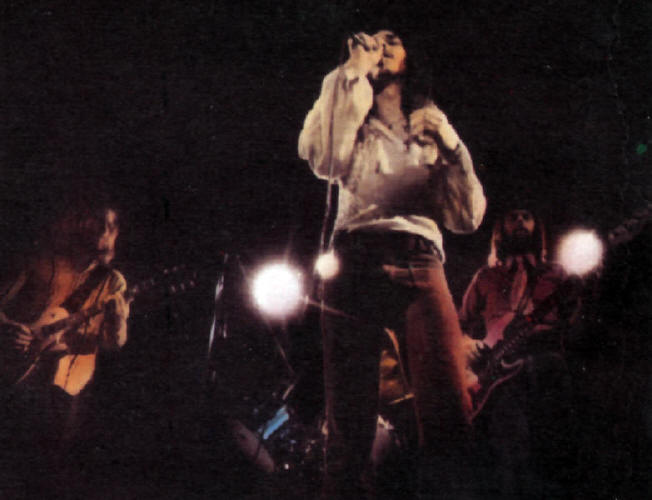 Kala, London, 1973
When the band folded in 1972, vocalist Jones and guitarist Dave 'Maha Dev' Codling formed Kala but the project was to be short-lived with its overlooked self-titled debut suffering at the hands of personnel issues and indifferent label management.
Reissued in 2020 by Singsong Music (with some raucous live bonus material), this over-looked gem is now joined by these 13 tracks.  Recorded at his new base in the USA, this selection of previously unreleased 1970s and '80s studio and rehearsal recordings was recorded with line-ups from his bands Room 101 and Big Children.
Selected from Jones's personal archives they reveal how the Australian sought to upscale Kala from its melodic, honeyed country rock and boogie repertoire to a harder-edged rock sound, a metaphor for his own personal embedding in American life.
'Tumbleweed Dreams' is aptly-named, measuring by way of songs as vignettes, the restless Phil Jones's journeying to and fro the vastness of the US, to his present home in Atlanta, Georgia.
It also provides another piece in the extraordinary story of Quintessence, one seemingly without end as Jones and present day musical partner Swiss multi-instrumentalist Ralph 'Rudra' Beauvert return to the studio in 2021 to record the latest album for Shiva's Quintessence.
TRACKS
Blue Law
Tumbleweed Dreams
Heartland of Misery
Snake Oil
Overload
Millionaire
French Song
The Trekkie Song
Warm Lovin'
Back on The Team
Heart of Steel
Give It Away
Can You Rock 'n' Roll
Oasis
Sunrise
Produced by Phil Jones Recorded between 1977 and 1985 at Phil's Home Studio Woodstock NY; Dreamland Studio, Hurley, NY; Nevessa Studio, Woodstock NY; Unknown Studio, Manhattan, New York;  Lucky K Studio, Pensacola FL, USA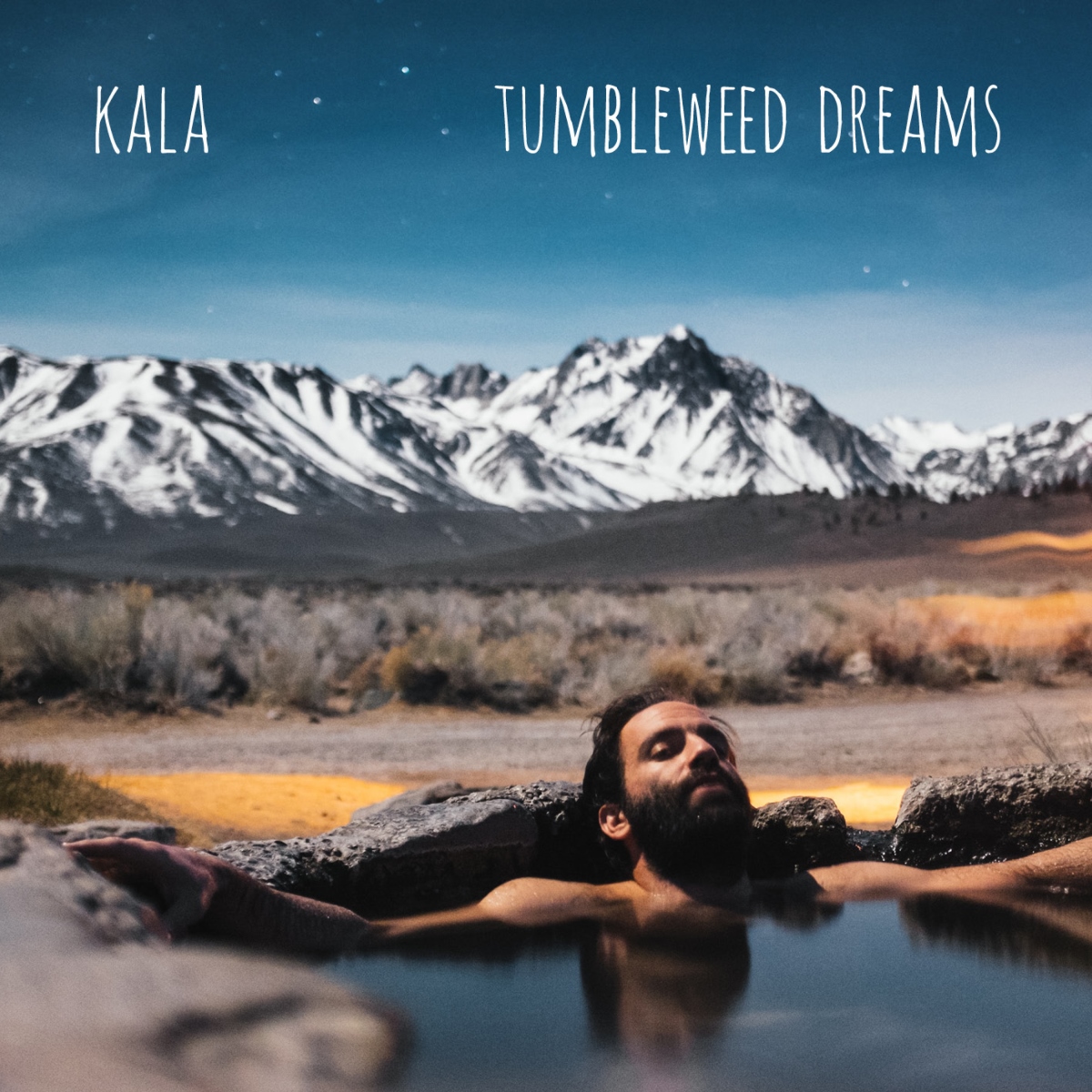 About the musicians…
Adam Widoff – lead guitar
Ben Prevo – lead Guitar
Tony Parker – drums
Joey Capacito – bass
Gus Mancini – sax, keyboard
Phil Jones – vocals, keyboard
also
Danny Wray – lead guitar (Star Trek, Millionaire)
Ronnie Levin – lead guitar (Snake Oil, Overload, French Song)
Gus Mancini – keyboard (Sunrise)
About the times…
From spending the day with John Lennon at the 'white piano' to discovering Jim Morrison was a fan, on the release of 'Tumbleweed Dreams' (until now unheard '70s and '80s recordings by his rock act, Kala), Quintessence main man Phil 'Shiva' Jones reflects on his journey around the world and back from the land 'down under'.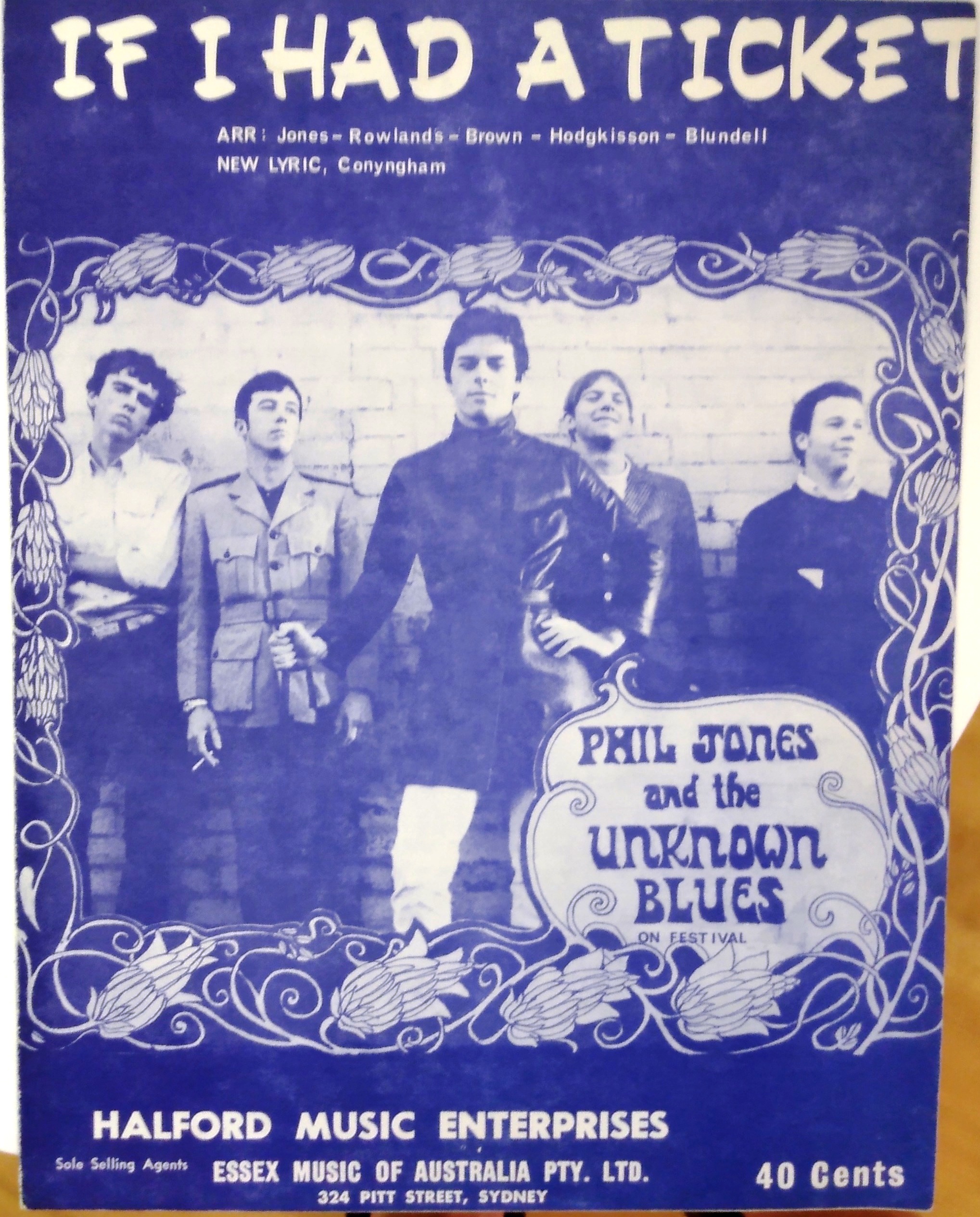 A bill for Phil …
Having recorded as Phil Jones & The Unknown Blues, enjoying a hit with 'If I Had A Ticket' on Festival Records in 1967 along with Leadbelly's 'Pick A Bale Of Cotton', Australia-born Phil moved the following year to England in search of a spiritual master.
He found such in Swami Ambikananda who named him Shiva.
"Swami played a significant part in the making of Quintessence," reflects Shiva today at his home in Atlanta, Georgia. "He gave most of us our spiritual names and played a role in divining a philosophy and lifestyle that fitted with our vision for our new lives."
Signed to Island Records, everything fell into place, the band sharing bills in London and beyond with the likes of (Phil takes a deep breath) Santana, Jefferson Airplane, America, Canned Heat, The Who, Grateful Dead, Traffic, Deep Purple, Creedence Clearwater Revival, Genesis, Black Sabbath, Yes, Cat Stevens Free, Family, Pink Floyd, Mott The Hoople with an acclaimed album in the wings: 'In Blissful Company'.
As music writer Colin Harper wrote at the release of Quintessence live albums in 2008 as well as Phil's then new work with Shiva's Quintessence, "at once, the world of Quintessence was a rollercoaster ride of mystery, intrigue and excitement. It made you think. And it rocked".
Singles there were but they were not a priority for Shiva and his colleagues: "Quintessence was a live jam band with strong audience participation," he told Colin. "The thought of a pop single was not high on our list of priorities – although we had songs that, with the right promotion, could have been on the charts. We thrived mostly on the spontaneous energy derived from our live concerts."
Playing a heady stew of psychedelic rock and pop fusing The Grateful Dead with Ravi Shankar, the band retained the dignity of the devotional seemingly untroubled by fame and fortune. Yet it found them.
Phil Jones truly had a knack for being in the right place at the right time. Back home in Australia, a press photographer captures him – very much the rock god stripped to the waist – in conversation with Jimmy Page at a club.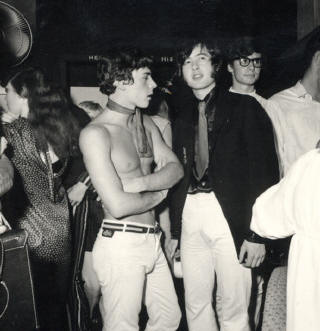 Phil and Jimmy parlay …
"I ran into Jimmy again in London," recalls Phil. "We were recording in the downstairs studio and they were upstairs."
"They came down and said to me 'there's something fishy going on here, it smells like weed…why don't you pop on up and hang with us'.
"So I did and hung out with them while Robert Plant put down the vocal for Black Dog."
Phil's new persona as Quintessence's Shiva likewise drew attention.
"We were recording at Trident Studios in London in the early seventies and I decided to take a lunch break," he recalls. "So there I was sitting alone enjoying good Chinese food reflecting on life when I saw this guy with long hair, like mine, and in white flowing robes, like mine, staring at me.
"He gets up and walks over to my table and 'Hello, I'm Peter' so I say 'Peter who?' and he responded 'Peter Brown' and all the while I am thinking 'Who the heck is Peter Brown?'
The stranger amicably announced Phil as being Shiva lead singer of Quintessence.
"I thought 'here we go…any minute he's going to ask me for my autograph' and I concurred to which he then said 'We like your music' so I said 'Who's we?' and he said 'John and I' and when I asked 'John who?' he said 'John Lennon' and that's where things ground to temporary halt with me thinking this is a load of codswallop and I wish he would leave me alone."
Nonetheless, Peter Brown did transpire to be the same Peter brown managing Lennon at the time and he was to next invite Shiva to 'Tittenhurst, near Virginia Water, you know … near Ascot'.
"Not having a clue I said in true Aussie fashion 'Oh yes, of course, Virginia Waters near Ascot' hopefully giving the impression that I go there all the time.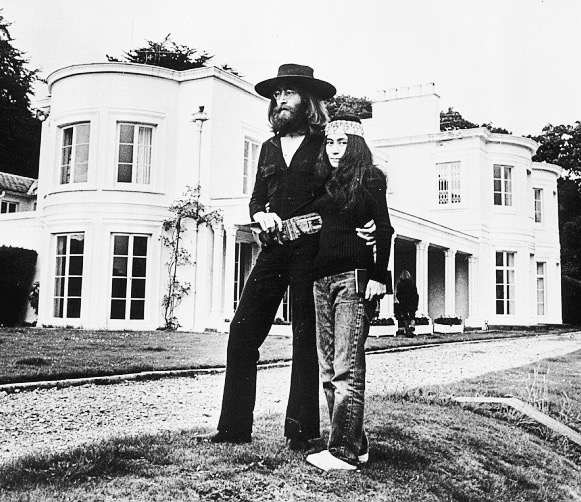 1969: John and Yoko move in …
"So a couple of weeks later I found myself at John's estate, playing the white grand piano on the Imagine album situated in a huge white living room with white plush carpet, white walls and white ceiling and on the wall a bigger than life-size framed picture of John and Yoko in the nude,
"Perhaps the one off the Two Virgins cover – the only difference being that in between John and Yoko their accountant had superimposed himself in his birthday suit with his arms stretched over their shoulders!"
Quintessence was to founder, ironically on a falling out over ego and lucre (an excess of the former and insufficient of the latter) with Shiva and Dave 'Maha Dev' Codling kicked out of the band by its founder, Ron 'Raja Ram' Rothfield, a fellow Australian.
Phil and Dave got a new band together, Kala, and took off in a new country-rock direction. It would record one album, one single and a couple of compilation album live tracks at London's Marquee Club.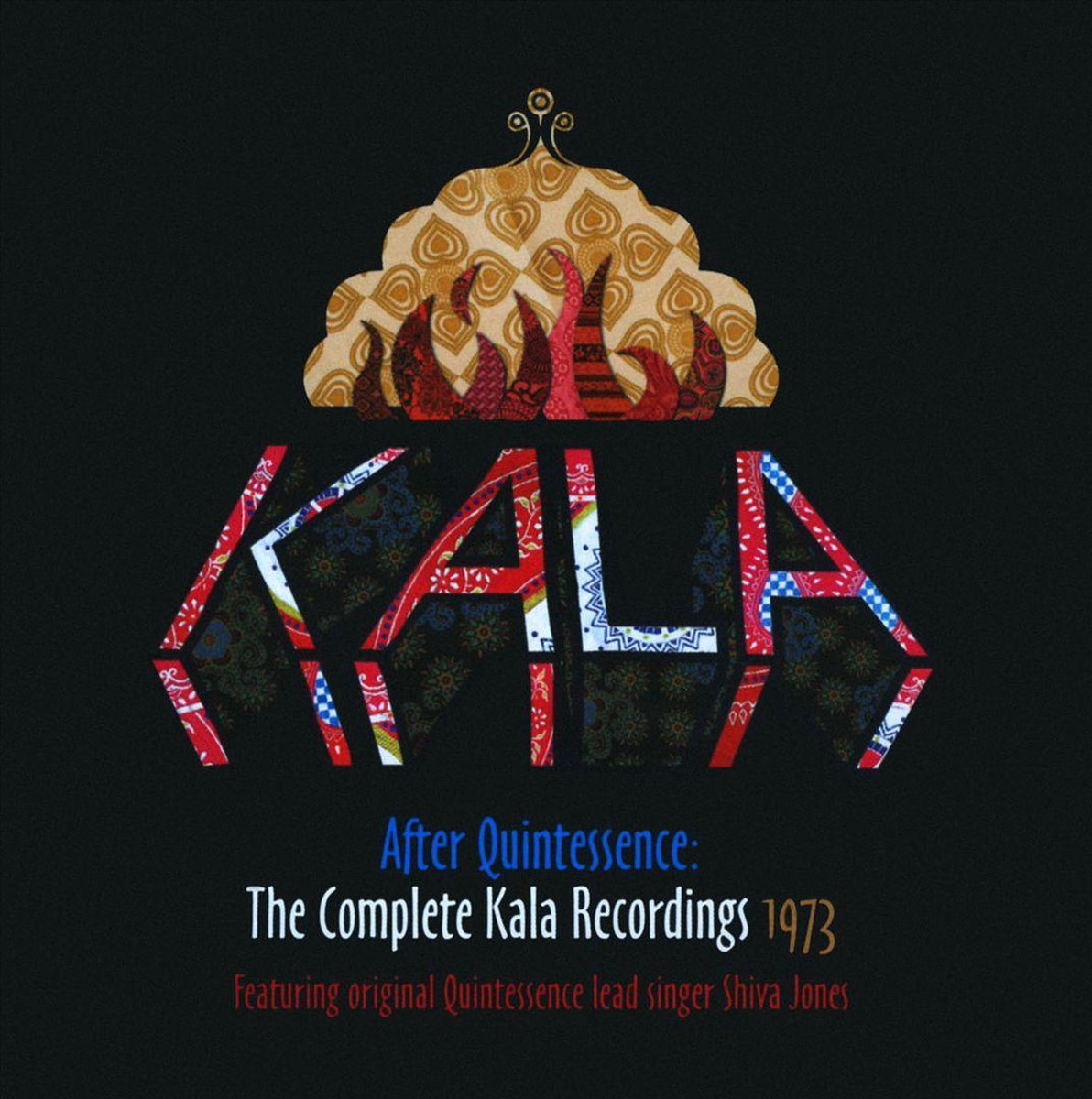 Singsong Music release 'After Quintessence: The Complete Kala Recordings 1973' tells all while this year's 'Tumbleweed Dreams' scoops up further unreleased gems from the band's later incarnations in the USA where Phil 'Shiva' was to move to.
"America fascinated me" he says. "The space didn't faze me coming from Australia in fact I spent most of my time newly married wife, traveling across the country in an RV, living in a number states, notably my favourite, New Mexico.
"I love the cover of this new album because the guy in the pool is so chilled and you can see the stars are out and it summarises the dream state and a happy time me, beautifully."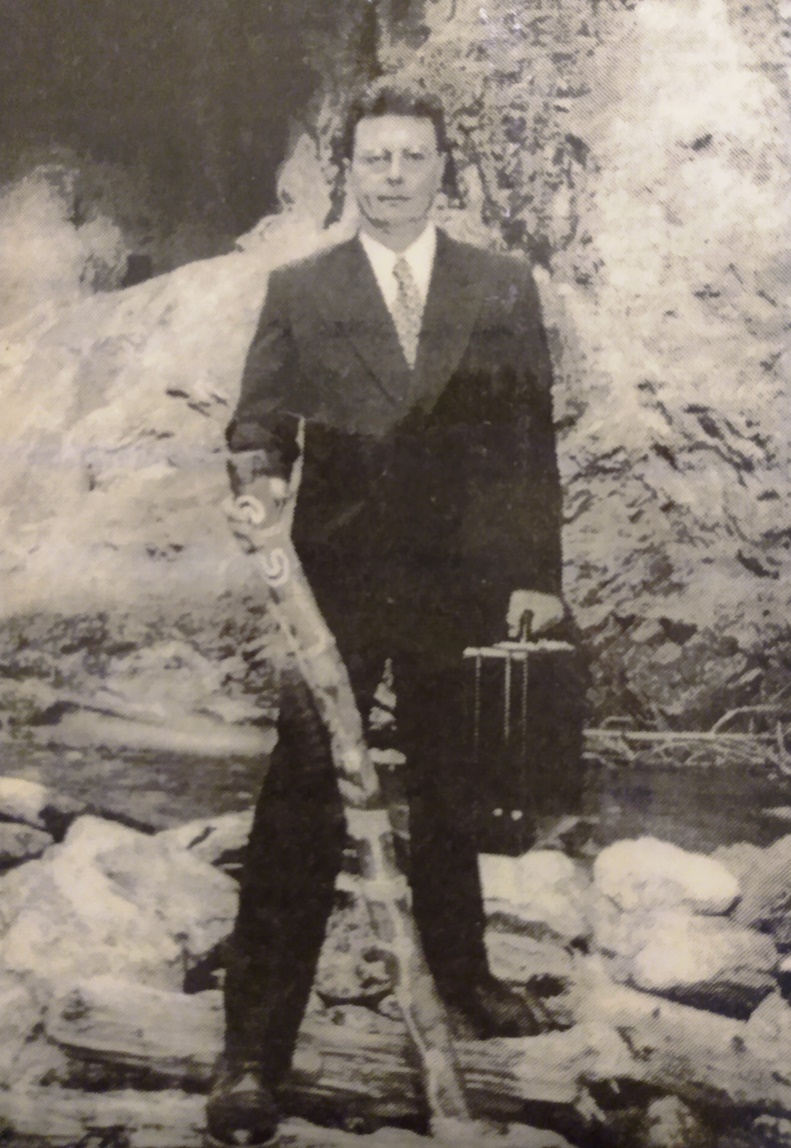 Phil 1980s; lampooning corporate man … didgeridoo weapon of choice

In the 1980's, living in Woodstock, New York, Phil worked with bands playing covers seasoned with some of his own songs.  One such was the drolly-named Big Children, staffed by local musicians struggling to make a living and willing to play with almost anyone if there was money and an audience.
"We had some of the best players in town along with one of the worst this being a local DJ who had a popular morning radio show and fancied himself a musician but alas could barely play a note," he recalls.
"But what this guy did have going for him was a high profile and realised that he had some pull with musicians who would otherwise not give him the time of day. We capitulated.
"Of course, after a few rehearsals it became apparent that we had a problem. No matter how hard we tried to reason with him about playing out of tune and with all the wrong notes he wouldn't listen. And to make matters worse he would play really loud.
"Of course he was as happy as a pig in shit, winking and nodding at girls in the audience, never once thinking about the stinking sounds he was making.
"When he wasn't looking I found myself sneaking over behind his amp and turning his guitar way down. He didn't even notice, carrying on a storm thinking he was the best thing since sliced bread.
With the offending amp finally turned down, Phil took the opportunity as the lead singer and front man to work the audience. As the usual frenzy started to kick in at a rock show the audience in the front rows began to reach out their hands to him.
But as he reached out to them, waiting for that magic moment were their hands touch his, the DJ wannabe rock star came sprinting across the stage, fell to his knees, doing a baseball slide cutting him off from the audience.
"I turned and looked at the band members trying to keep a straight face. I guess when you're a musician out of work you will probably work with anyone."
More illustriously, another line-up from that time of some of the best session players Woodstock had to offer was to morph into Phil Jones and Room 101.
This band played Phil's compositions exclusively in Woodstock clubs such as The Joyous Lake and the Espresso and fast reached that point where it was time to go into the studio and record a demo.
To put this together was a major project in terms of the logistics of getting all the musicians together in one place at the same time and then finding the funds to pay for the sessions.
Says Phil: "Well, finally everything seemed to fall into place. The guys were all showing up – yes, miracles do happen – Neveesa Studio was ready for us and all looked perfect for a great session.
"Then, yes then, the drummer showed up and as I greeted him with open arms, he said 'I can't play tonight'.
"And I said 'Huh!!  Why, what's the problem?' thinking to myself 'whatever it is we can work around it'. He proceeded to say 'I have a boil on my ass' (that's bum to Brits!) and I can't sit down…'
"I thought to myself …only me…in all the years I had spent recording this was a first. Why did his bum have to manifest a giant pimple on this night of all nights? I began to feel all the blood rush to my head as angst and rage took over any semblance of clarity I had left. I said to myself 'I hate your ass and the fricken' boil on it'.
I said 'Oh come on man, you've got to be joking, right?' And he said 'nope, I got me a giant boil right where the sundon't shine and I ain't playing tonight'.
"I said 'Listen man, you gotta figure out a way to play, cause if you don't this will be a massive disaster.'
"So when you listen to the songs Tumbleweed Dreams and Blue Law, just remember that the drummer had a boil on his bum and played standing up."
No longer robed with flowing locks maybe, but Phil still was to encounter fans of all orders.
Later that decade, in a sound studio working on some songs for a movie by Aaron Russo (known at the time for the 'The Rose' with Bette Midler) Phil was going over the meter and mood for the scenes when the music director remarked that he looked familiar and asked what he had done before.
"I said that I was lead singer in the English band Quintessence," says Phil.  "So he replies "wow, we really loved your music' and I responded 'who is we?' And he said 'me and Jim'.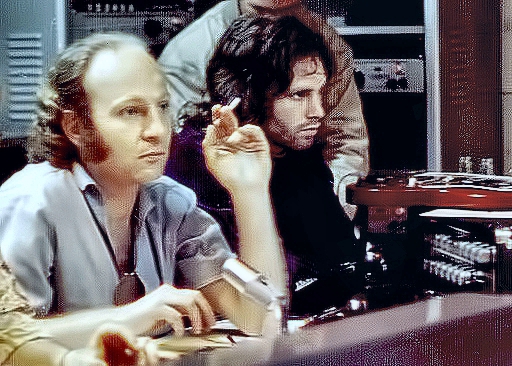 Opening the Doors …
"And this was getting to be like the Peter Brown in London story, so I asked the inevitable question 'and who might Jim be?' and he said 'Jim Morrison'.
"I never imagined that he liked our music but this guy told me 'Oh yes, Jim had all your albums and played them all the time.'
"I began to wonder who was I really talking to and how to ask him without sounding like an idiot.
So in moments of uncertainty I always revert to my Aussie un-subtle self and blurted out: 'Who are you again?'
"He said, 'l'm Paul Rothschild and I was The Doors producer.'  Truly, you cannot second guess anything in this world."
There were more Quintessence fans to emerge once Shiva had settled in the US.
Back in the early 2000's he received a message on his answering machine announcing Sherman Hemsley calling for Phil Shiva Jones.
Says Phil: "I thought to myself I know that name and after a little research realized it was the same Sherman from The Jefferson's and All In The Family. So I called him back and he was shocked that I had bothered to call him.
"He went on to say that he was a big fan of Quintessence and that during breaks on the set of The Jeffersons he would go back to his trailer and listen to Quintessence at a very high volume!"
Over the years the two became good friends and would connect when Phil and his wife Jen visited Sherman's home town of El Paso in Texas.
Says Phil: "He called me one day and said that he had a bunch of recording equipment that Sony had sent to him as he was the poster boy at their main office. He asked if I would like to have it as he had little use for it. I said 'Absolutely.
"Consequently I made two groove jam albums, one called Frequency Bender and the other Kaleidoscopic Journey, which I dedicated to Sherman – a great guy and a good friend."
The Phil Jones of Kala was to transmogrify back into Shiva a decade later with the 2003 birthing of Shiva's Quintessence.
A far cry from the Americana trappings of Kala this project, born of a new partnership with Swiss multi-instrumentalist Ralph 'Rudra' Beauvert and a fluid cast of session players, brewed heady progressive/psychedelic conics harnessing the spirit of the 50-year old band with synth-driven New Age tunings.
Its releases available afresh on Singsong Music, Shiva, Rudra and associates meanwhile work on a new album for 2021. 
About the songs…
"This is a collection of songs that were in a box on a shelf at my house. They had been dragged from Woodstock in New York State to Sydney, Australia, then to Taos, New Mexico and across the country from one state to another as we toured the USA in an RV for nearly 20 years. It reached a point where I thought no one would ever hear them, and I finally asked myself, "Why are you carting all this junk around? You are a minimalist. Get rid of it. I'm glad I didn't listen to my own advice!"
Blue Law
Blue Law was inspired by the prohibition of alcohol on Sundays and other holidays. It starts with someone pounding on the door of the local liquor store only to find the sign stating "No Sunday Trading In Here." I wrote this when I first started working at a wine shop.  I wondered why people were stocking up on Saturdays.
Tumbleweed Dreams
When I was a kid I used to watch a lot of cowboy movies so I felt I had a responsibility to my childhood to write a song about an imaginary cowboy on the run for something he didn't do. "Put a frame all around me so I had to cut him down" … poor fellow, he should have left well enough alone because now he's running and running for what seems an eternity. I started writing this in the mid 70's and left it on the back burner until I retrieved it in the mid 80's, and created the opening riff, a harmony falsetto vocal with a saxophone harmonically mimicking the voice. By the way, the 'back home in Houston' line I created without having any knowledge of where it was or even worse how to pronounce it. I now know it's in Texas…duh.
Heartland of Misery
This was probably the easiest song I ever wrote. I didn't see it as any big deal at the time but a lot of people gave it positive feedback and other bands began to play it – some folks even thought it was an old blues song from the 1940's. It was written in the late 70's and it took me about half an hour to put together. Once again it reflected how I was feeling at the time. This is the version I recorded with the band, Big Children at Dreamland Studio in Woodstock. It was basically the Room 101 line up except we had Becky Brindle on lead guitar with Ben Prevo and Adam Widoff hadn't joined the band yet. Becky went on to bigger and better things being inducted into the New York Blues Hall of Fame. In the background of the chorus you can hear the DJ I wrote about! After Room 101, Adam Widoff went off to play with Lenny Kravitz.
Snake Oil
Traveling on Interstate I 40 through Tennessee I would often pass a town called Bucksnort and I would say to my wife " I gotta put that in a song, cause who would call a town Bucksnort?!" It seemed appropriate to have a politician come from this neck of the woods who also worked in a Carnival. He knows how to con people with Carnie talk and promises everything with his little bottle of political Snake Oil. I found out later that Nixon had worked in a Carnival.
 Overload
This poor guy is" hounded by the left and pounded by the right". He tosses and turns and can't sleep at night. Well it's all too much overload -they just won't leave him alone.
This one was easy to write and came to me fast, I guess because it was basically how I was feeling. With all that paranoia I think I'll hide in the Sequoia. Not a bad place to be and if you can't do that, just put on your VR goggles and disappear into another dimension. Who cares if it's real or not … John Lennon said "nothing is real."
Millionaire
Written in the late 70's, I felt a need to express my feelings about self-worth, how money doesn't make the person, only growth through experiences makes you a star "whoever you are." I think it captured my sentiments, painting a picture of how selling one's self for money leaves you more destitute than when you started: as the song says "it's only money". The band was made up of folks I had met in Manhattan and I can only remember the guitar player Dan Wray who I have stayed friends with. He went on to bigger and better things working with some of the biggest names in the music business. If you listen carefully you can hear him slip in the riff from the1959 song "Money, That's What I Want".
 The French Song
This is another one of my satires about a really cool guy who even speaks a little French…oooh la la… "but underneath it all there was a great big wall." Believe it or not I had actually left my lyrics at home and so you may have a little trouble understanding the words and that's because I didn't know them. On top of that I had the flu' when I went into the studio in Pensacola so I only got guide vocals down for this song along with Overload and Snake Oil. But hey but it's all rock and roll, right?  I just never got a chance to go back into the studio and finish them… but if I do, I won't forget to bring my words!
The Trekkie Song
I have been a Trekkie since it first came out in the 1960's…yes I know, you're maybe thinking 'he must be a bit of a flake'. Well perhaps so, but in the grand scheme of things it doesn't really matter at all. I believe that one day when all the personal and corporate greed is gone we will have a Utopian society. Anyway, back to the song… I wrote this when the first Star Trek motion picture was coming out. I thought "you know Paramount Pictures is going to love this idea:  a fun rock song to promote the movie… they're gonna grab this brilliant idea and run with it." Waiting with great anticipation I finally got a response in the form of a letter. I opened it slowly and in my mind I said to myself "yo bro, this is it, your ticket to stardom," but as I began to read the letter my enthusiasm drained into nothingness. It's one thing to pass on an idea but they threatened to sue my ass off if I did anything with the song.
Henceforth, no one has ever heard my homage to Star Trek. The musicians are the same ones as on the Millionaire track, both done in the same session.
Warm Lovin'
This song was recorded on a cassette player with only one microphone in my living room. I wrote it in the 70's and revamped it in the 80's with the vocal falsetto singing a harmony line with the guitar.  This version played by the band is quite different to the way I wrote it on piano and I had to make some changes for it to work with the six musicians. My aim was to capture a loving feeling that would create a mental picture of sweet intimacy. The band at the rehearsal was the boys from my band, Room 101. It's a fun song to sing along to, and one of my favourites.
Back On The Team
I like this song because it makes fun of someone I knew back in the 70's. There was a bar in Woodstock where all the cool musicians and actors hung out… unless you had something current and successful going on there really wasn't any room for you at the bar. This song is about a country boy who found himself hanging out the bar because suddenly he was a super star…. and then just as quickly he found himself out in the cold as success had eluded him for a second time. Ah but wait, wait… he's back! He must have had another hit and can once again shoot the shite with this bunch of posers. Ain't life grand.
Heart of Steel
I wanted to write about how cold love can be when you have a 'heart of steel'. Having experienced this first hand I felt a need to write a song about love lost that was never really there in the first place. It needed it to have a blues feel but also something different with a twist that would bring the feelings out to the forefront. One never knows how a song is going to turn out but I find that if I stay focused on the original intention it usually ends up being close to what I wanted to express. This has an opening old blues feel and then moves into other chord changes and melodies. I guess I was lucky, as they just came to me from who knows where. Anyway here it is …a twist on traditional blues.
Give It Away
The feel of this song is very different from anything I had written before. Putting together lyrics and melody over a reggae feel was a little outside my comfort zone. I didn't want it to be like any other reggae song, so I approached it from a metaphysical/interdimensional angle. "I'll see you again" and "looking back when I was old" and also "I slip in and out of time" give some idea of where I was coming from when I wrote it. One of those songs recorded at rehearsal with a single microphone.
Can You Rock 'n' Roll
It's a good time basic 'Rock and Roll' song. I performed this at the Byron Bay Blues Festival in Australia: the audience participation was terrific, with call and answer on the 'Can you rock it, can you rock it all night long' …it was a lot of fun.
Oasis
This song is filled with love and gratitude … having a mysterious feel as in "the distance I can see your face" etc. I wanted to capture an intuitive moment that my soul partner was somewhere waiting for me. It also brings us back into the present with "walking out of the wilderness into the oasis of your love" and resolves it all with a simple "I love you." This song could be for a friend, lover, partner or significant other…in my case it was written for my wife, Jennifer.
Sunrise
This was a purely experimental piece. Open expansive chords laid down an ethereal foundation for me to sing over and capture some magical moments. Not knowing where I would go with this allowed me to reach for the stars. The metaphysical/spiritual feel comes through strongly and is a testament to pure improvisation. My background with Quintessence is the reason I enjoy this type of creative expression. We often had special moments of firey pure self-expression and our live shows were exciting (and never really captured on tape). This piece could have easily been on a Quintessence album.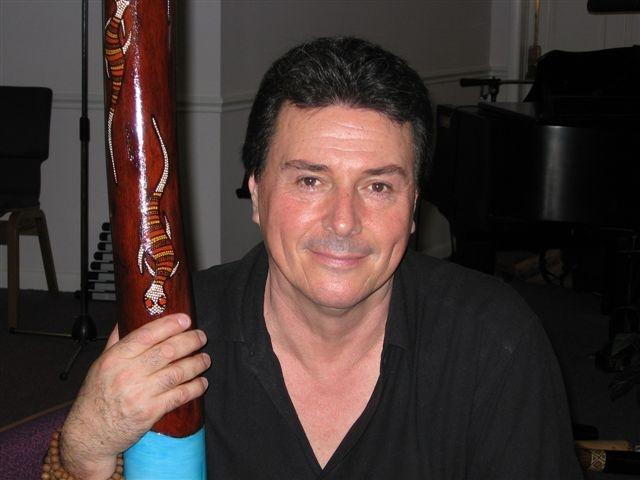 Phil Jones, Atlanta GA, July 2021
'Tumbleweed Dreams' is released August 20th 2021 via Singsong Music