Artist:      Ian Gillan Band
Title:        Live Yubin Chokin  Hall, Hiroshima 1977
File:          Rock/fusion
His old band Deep Purple had played there two years previously, Ritchie Blackmore's Rainbow the previous one, now it was Ian Gillan's turn.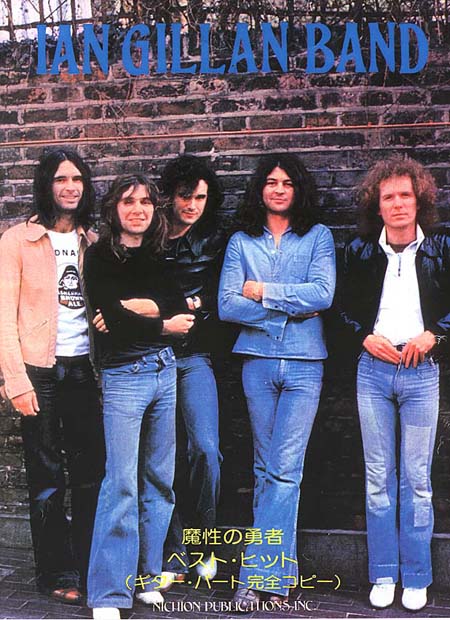 The Ian Gillan Band touched down in Japan in September 1977 for a six-date tour spread over a two-week period. All the venues were substantial and the band played to packed houses.
After a first gig at Kosei Nenkin Hall, the band arrived in Hiroshima via the Super Express train on 16th September 1977.
While the IGB was touring to promote the recently released 'Scarabus' album (the title track, "Mercury High", "Twin Exhausted" get solid airtime here), its set list also took in a diversity of Gillan's repertoire.
Thus, a heavy-duty version of Purple's "Woman From Tokyo" and an imaginatively-rearranged and chilling "Child In Time" volley with "Rock 'n' Roll Medley" (at least as powerful as Purple's encore) and Gillan's memorable cover of his hero Elvis Presley's "Trying To Get to You".
The sound may be a little rough, but there is no denying the quality of the Ian Gillan Band's performance or the atmosphere it generated in the auditorium that night in Hiroshima, September 1977.
The Band:
Ian Gillan / lead vocals
Colin Towns / keyboards, flutes
John Gustafson / bass, vocals
Ray Fenwick / guitars, vocals
Mark Nauseef / drums, percussion
The Tracks:
1/ Money Lender
2/ Twin Exhausted
3/ Child In Time
4/ What's Your Game
5/ My Baby Loves Me
6/ Trying To Get To You
7/ Mercury High
8/ Rock 'n' Roll Medley
(a) Lucille
(b) Jailhouse Rock
(c) High School Confidential
(d) Whole Lotta Shakin' Goin' On
(e) Lucille (reprise)
9/ Woman From Tokyo
More Ian Gillan Band releases ...