"…one of the most powerful jazz guitarists in Europe."   The Guardian
 "…a very fine record that succeeds in being both approachable and thought-provoking."  All About Jazz
"Ropes is definitely worth the wait. Recommended unreservedly!"  Jazzviews
"Ropes" is a triumph in many ways. Walker has brought to life a sense of classical romanticism and jazz sensibility. Moments of insightful and reflective music made with passion and skill."  UKVibe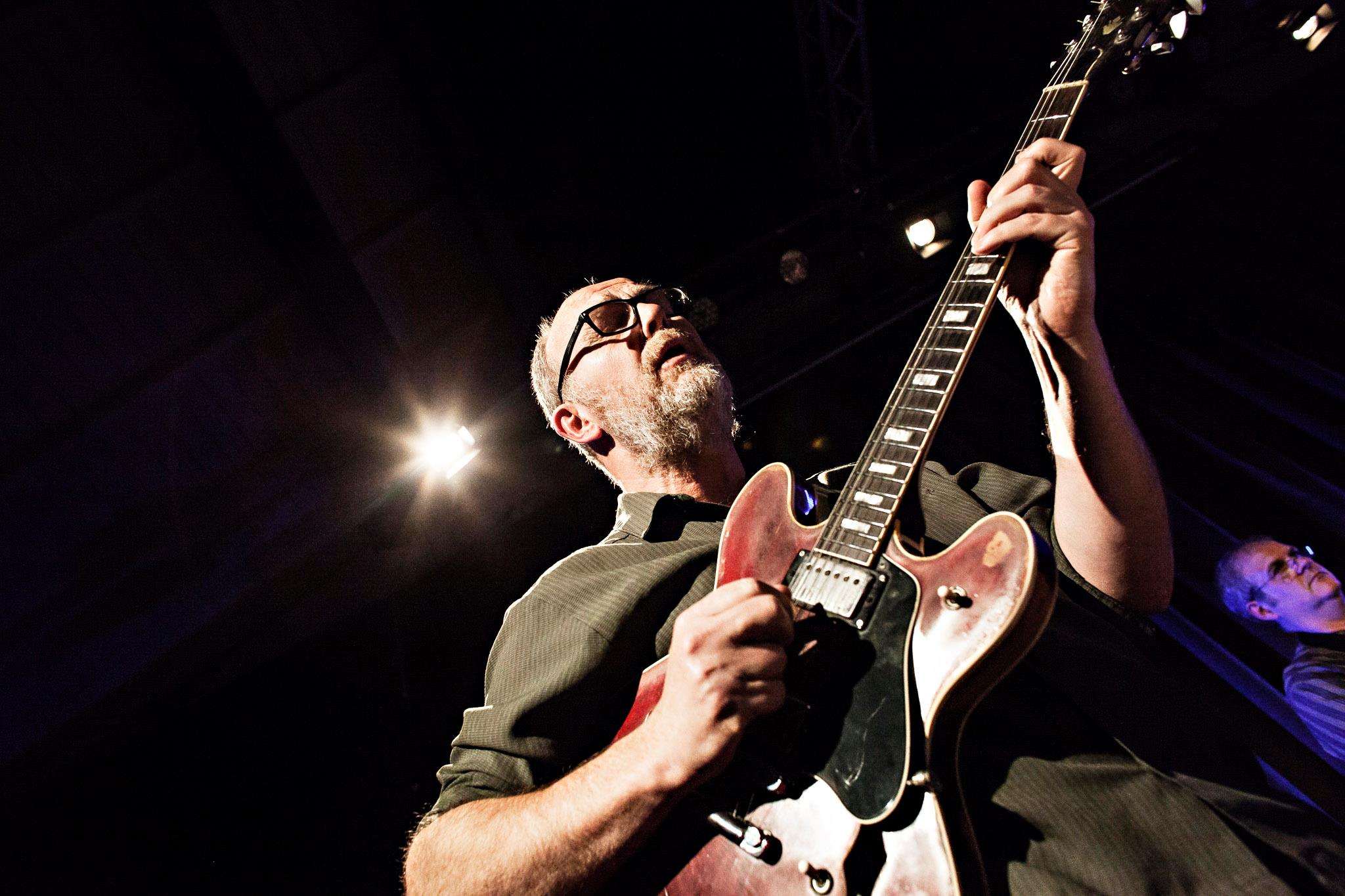 'Ropes' by Mike Walker received a standing ovation at its debut performance at the 2008 Manchester Jazz Festival for broadcast by BBC Radio's 'Jazz On 3' slot.
Commissioned by the festival, this exquisitely-drawn instrumental suite features the guesting 22-piece Psappha Strings orchestra alongside a jazz quintet especially selected for the studio recording by the acclaimed Impossible Gentlemen guitarist.
Walker's second solo album, it's a warm and embracing chamber work that tugs rather than pulls the listener into sinewy embrace. Of its premise, Mike told London Jazz News that a 'tricky little sea shanty' formed the basis for the three movements and album's title.
"I thought about the rope involved in sailing the old 18th-century ships. That got me thinking about how rope can be used in various ways. It can tow us home, pull us out of a hole or tie us up in knots.
"So it's about line. How it's used and over-used – how we choose or don't choose and the implications those decisions can have."
The Salford, UK-born Walker has played and recorded with jazz legends including George Russell, Peter Erskine, Steve Swallow, Norma Winstone, Kenny Wheeler, John Taylor and performed with Dave Holland, Tal Farlow, Vince Mendoza, Anthony Braxton, Bill Frisell, Mike Gibbs, amongst others.
Listen now at Spotify  via this link
Artist:     Mike Walker
Title:       Ropes
File:         Jazz/Classical
Label:     Singsong Music
Format:  Digital album
Cat:         SINGSONG155
UPC:       5060683670766
Rel:         August 20th 2021
TRACKS
Still Slippy Underfoot
Ropes – Movement I – Bound To Let Go
Ropes – Movement ii – Knots
Ropes – Movement iii – Kiss The Hills For Me, Just Once
Devon Bean
Wallenda's Last Stand
Madhouse And The Whole Thing There
Slip Not …