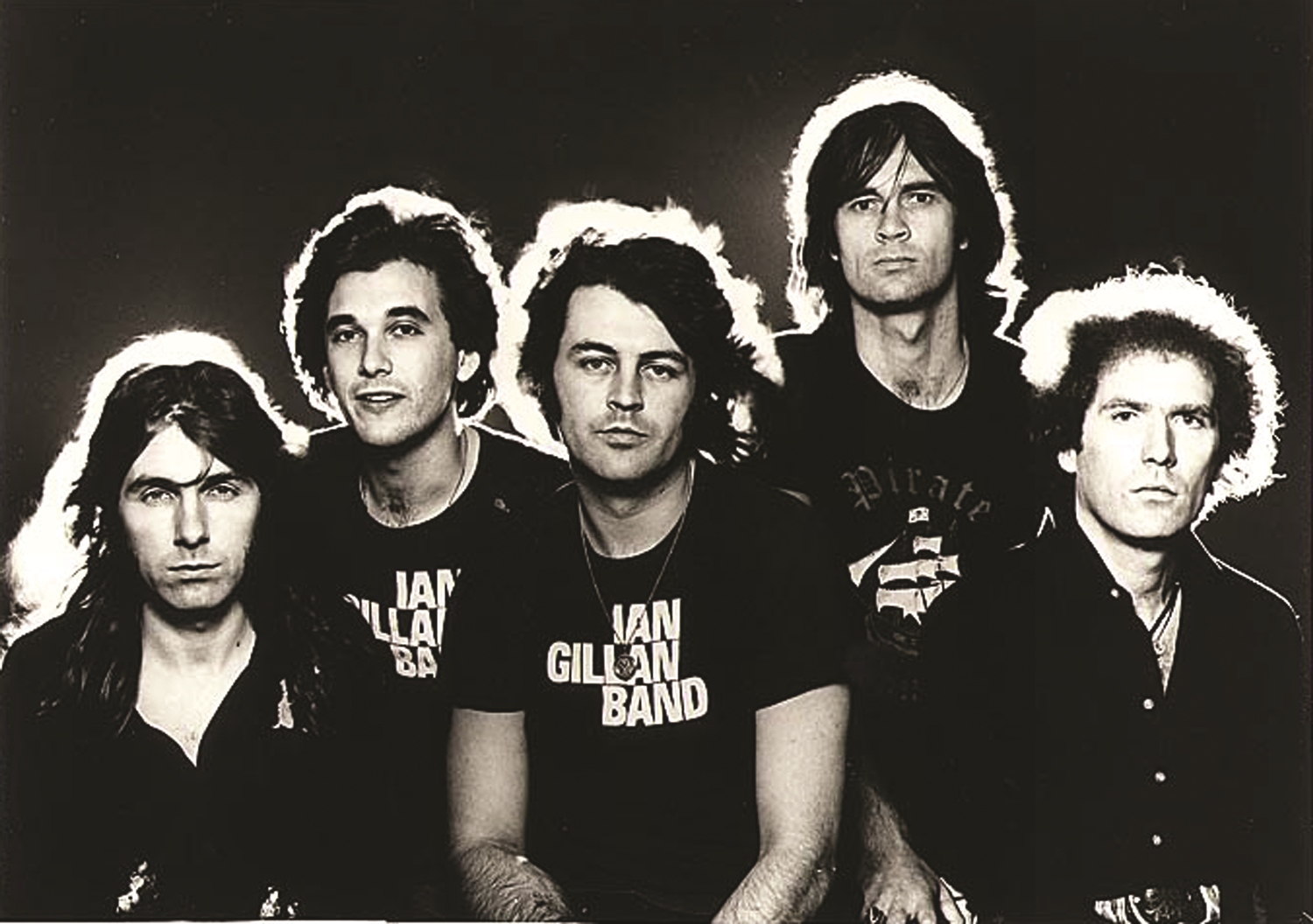 Artist:    Ian Gillan Band
Title:      Rarities – 1975-1977
Genre:   Rock
"There's a sense of adventure that latter-day Purple could never have countenanced. If it all gets too weird, there's a terrific version of 'Child In Time' to bring you back to earth"  Goldmine Magazine
A must for Deep Puple fans, this set draws together demos and rare tracks from the first three albums released by 70's super group, The Ian Gillan Band.
The band's music was a fusion of many styles ranging from hard rock to jazz funk that puzzled fans back in the day but now elicits growing praise for its innovatory approach.
'Rarities' is precisely that: over 60 minutes of rare, alternative versions of IGB songs plus unreleased tracks with the added bonus of having Deep Purple's Roger Glover co-writing and playing on four tracks.
The album includes tracks from 1976's 'Child in Time' and the following year's 'Scarabus'  release along with alternative takes of both "Country Lights" and the title track from the latter album rounded out by six previously unreleased songs.
Known as the jazz rock era to many fans, the line-up varied but vocalist Gillan himself, guitarist Ray Fenwick and drummer Mark Nauseef, bassist John Gustafson and keyboardist Colin Towns were constants augmented by the superb playing of Ian's fellow Deep Purple member Roger Glover plus two further keyboard players in music everyman Mike Moran and Mickey Lee Soule (ex-Elf and Rainbow).
Highlights are many including the 60's style "Down the Road", the straight rockin' "My Baby Loves Me" and the ballad "Reaching Out", which builds up nicely from a gentle piano start. Deep Purple's iconic "Smoke On The Water" gets a live outing as does a slowed-down "Child In Time".
'Ian Gillan Band – Rarities 1975 – 1977' complements three other albums of live, studio out-takes and alternate versions  of songs that made the cut for the band's releases, many of which are today perceived as superior versions of them.  
"Will undoubtedly appeal to the Purple completist, especially as Roger Glover plays on four songs"  Record Collector
"A must for Gillan fans and anyone who likes the varied sounds that were 70s rock"  Get Ready to ROCK!
Ray Fenwick interview about his time with the band  via this link
Players
Vocals – Ian Gillan
Vocals – John Gustafson (tracks: 13-15)
Bass Guitar – Roger Glover (tracks: 1,2,4,10)
Bass, Vocals – John Gustafson
Drums, Percussion – Mark Nauseef
Guitar, Backing Vocals – Ray Fenwick
Piano, Keyboards – Colin Towns, Mickey Lee Soule, Mike Moran
Produced by The Ian Gillan Band excepting tracks: 1-4,6,9,10 produced by Roger Glover
Tracks
Finally The Finale*
My Baby Loves Me
Down The Road
You Make Me Feel So Good –
Country Lights (backing track)
Child In Time
Scarabus (backing track)
Smoke On The Water (live)
Let It Slide
Reaching Out*
Twin Exhausted
Fool's Mate*
Vindaloo*
You Get What You Ask For*
Raped By Aliens*
(* never before released)
Also from Singsong Music by the Ian Gillan Band:
Live Yubin Chokin Hall, Hiroshima 1977