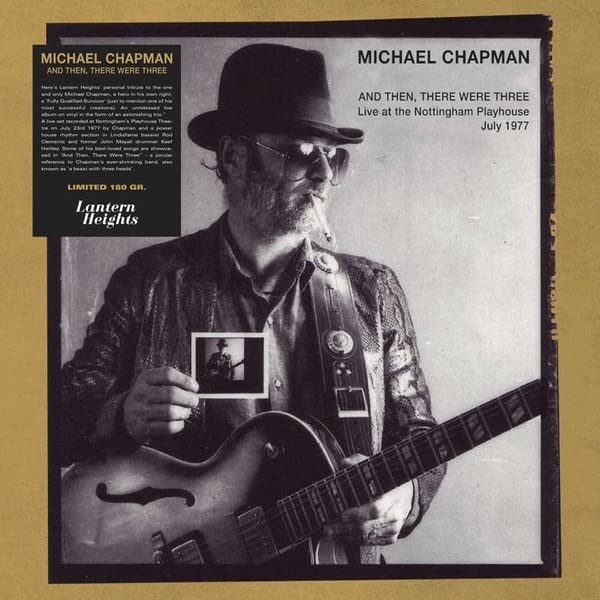 We're delighted to share news of a beautiful first ever vinyl release for the late, great singer-songwriter Michael Chapman's 1977 live concert recording in Nottingham, UK, courtesy of our partners at Lantern Heights Records.
Michael recorded a quartet of classic LPs for EMI's progressive Harvest label during the 1970s.
Taped at the city's Playhouse Theatre on July 23rd, 'And Then, There were Three' captures the guitarist in full flow with able support from Keef Hartley on drums and Lindisfarne's Rod Clements on bass across two LPs.
Some of his best-loved songs are showcased in this release, its title a jocular reference to Chapman's ever-shrinking band (also known as 'a beast with three heads').
Buy this vinyl album release at  Amazon UK
Track Listing:
LP 1
Side A
In The Valley
Rock 'N Roll Jigley/Party Pieces
Side B
Kodak Ghosts
The Hero Returns
Among The Trees
LP2
Side A
Dog's Got More Sense
How Can A Poor Man Stand Such Times And Live?
Side B
Sea Of Wine
It Didn't Work Out
Times Is Tight Jones
Also available in digital format: more information  via this link