Artist:   British Lions
Title:    Trouble With Women
File:     Rock
Formed in 1977, British Lions toured the UK supporting Status Quo and then in their own right as headliners showcasing a self-titled debut to critical acclaim.  
The line-up was pedigree strong, the band formed from the remains of MOTT (the post-Ian Hunter version of Mott the Hoople) with Morgan Fisher (keyboards), Dale "Buffin" Griffin (drums) and Pete "Overend Watts" (bass) along also with Ray Majors on guitar and John Fiddler of Medicine Head on vocals.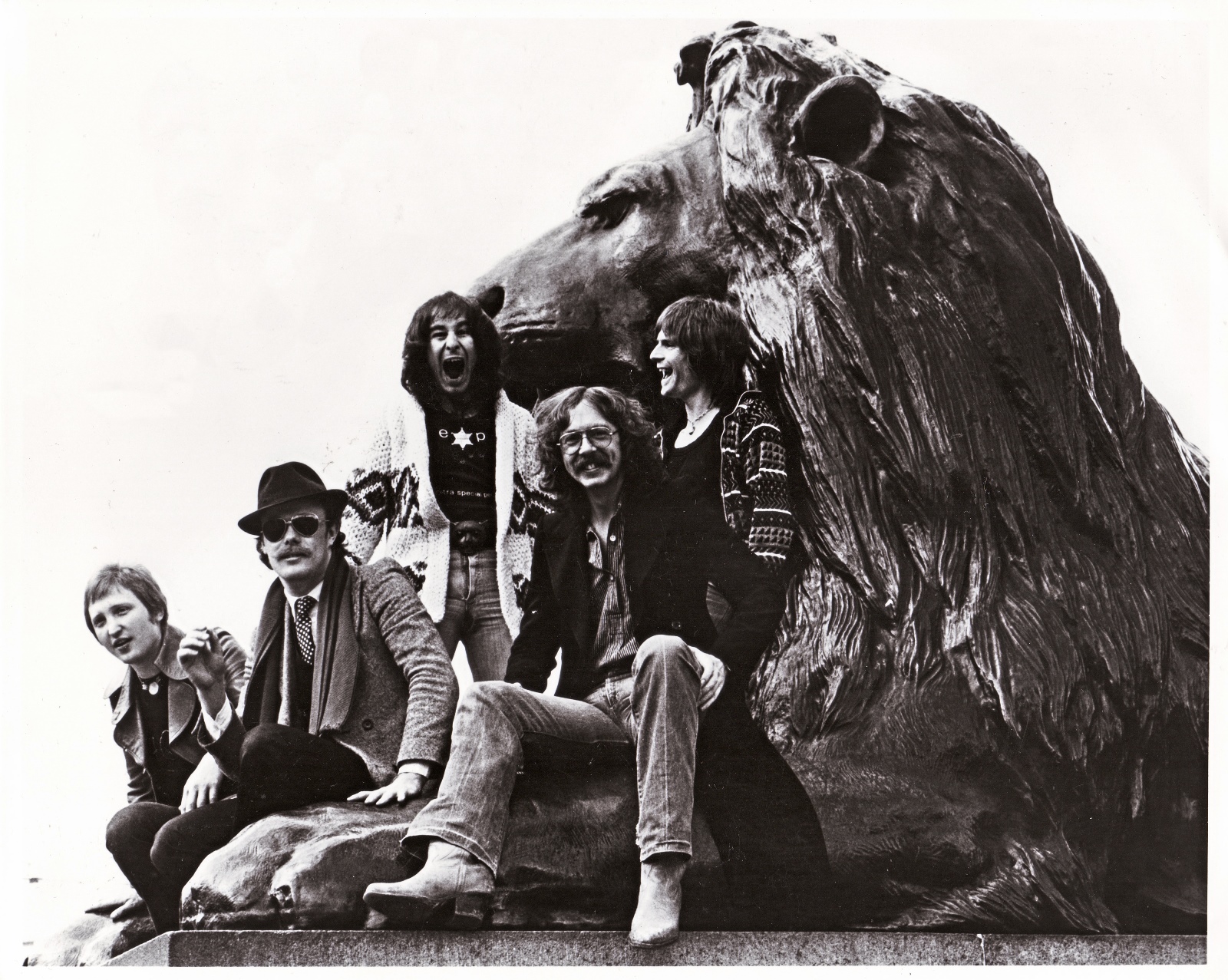 After a kicking US tour, they returned to London's RAK Studios to record follow-up 'Trouble With Women' – only to find themselves dropped by their labels, Vertigo and RSO.
It was an irony, particularly in the US given the album had been pitched squarely to its market and also that it presented a highly commercial proposition in another fine set of top notch melodic rock crossed with glam/electro (with inevitably whiffs of MOTT and Medicine Head).
While nihilistic punk was blamed for their ultimate demise; British Lions in common with many great bands back in the day found fresh appeal to new generations of music fans over the decades that have passed since this album was finally released in 1980.
Stream and buy this album now  via this link
TRACKS
US Radio Promo
Trouble With Women
Any Port in A Storm
Lady Don't Fall backwards
High Noon
Lay Down Your Love
Waves of Love
Electric Chair
Won't You Give Him One More Chance
Bonuses 
One More Chance To Run (Demo)
But The Night Is Young (Demo)
The Studio Song
Eat The Rich (The Status Quote Demo)