Artist:  Joe Jammer
Title:    Bad News
File:     Rock
Over 50 years on from its original release, Chicagoan guitarist Joe Jammer's debut solo release 'Bad News' is reissued for the first time.
A young Joseph Wright was dubbed 'Joe the Jammer' by Jimmy Page and Robert Plant when he worked as a roadie on Led Zeppelin's energetic early foray into the US live circuit, when the two noticed that he could seldom put down a guitar. When Zeppelin returned to the UK, Joe was with them.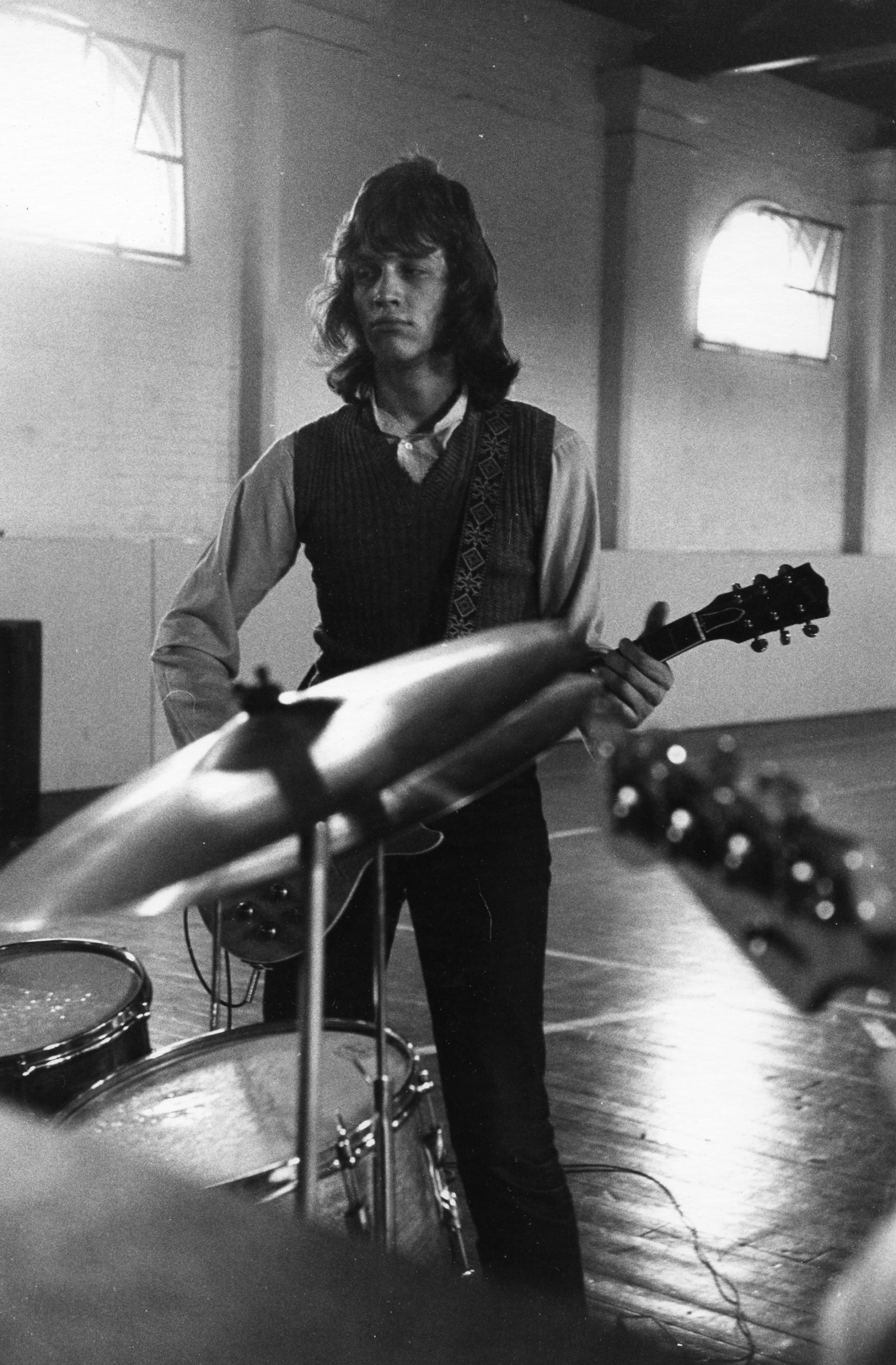 Jammer in the studio
Recorded in the early '70s at Abbey Road Studios with legendary engineer Alan Parsons (The Beatles, Pink Floyd, Roy Harper), 'Bad News' benefited from great songs performed by a formidable line-up including Joe on guitars, Reg Isodore (Robin Trower) on drums, Keef Hartley Band's Chris Mercer (saxophone) and Foghat/Savoy Brown's Tony Stevens on bass along with Jean Roussel (Cat Stevens) on keyboards.
The outcome was an inevitably strong set of hard rock/blues originals played to the hilt by seasoned pros.
  Paladin 1972
An in-demand session player throughout the '70s, Jammer had worked with Jimi Hendrix and The Who and later stints with Paladin, Maggie Bell, Stealers Wheel and Mike Vernon's Olympic Runners before later joining forces with Procol Harum and Foghat veterans in short-lived super-group Nobody's Business.
This 50 year anniversary reissue includes previously unreleased tracks recorded in 1971 at Olympic Studios and executive-produced by Mickie Most.
Stream or download this album now  via this link
ALBUM TRACKS 1972
You Can't Hide It
Never Again
Count On Me
On The Other Side
I'm Sorry
In The City
Last Night
Missed my Train
Your Hurting Me
Look Before You Leap
Rising Sun
BONUS TRACKS 1971
Can't Yer Catch
Escalame
Axe Me Another
Travellin'
Find Myself