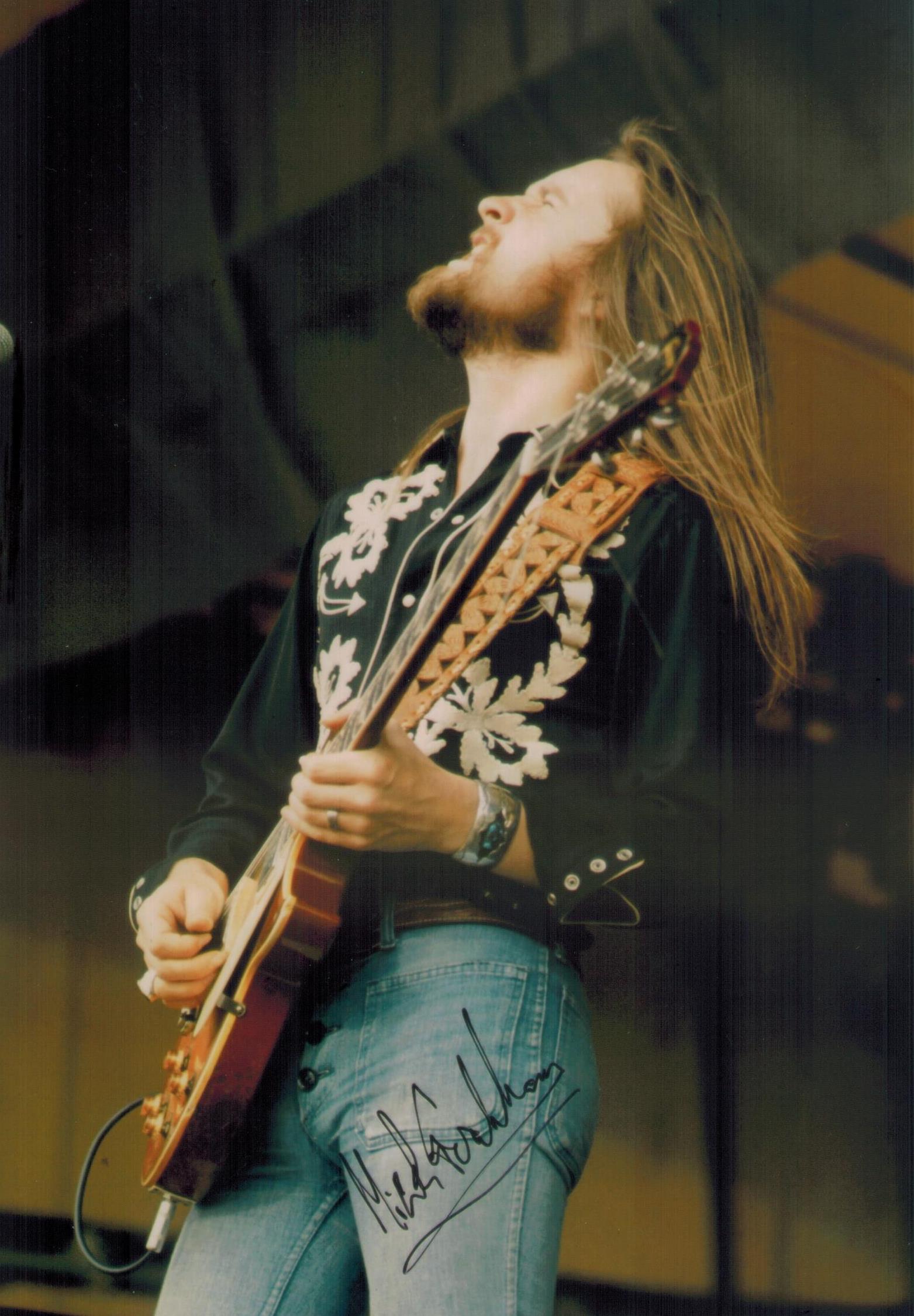 Artist:   Mick Grabham
Title:     Original Paint
File:       Rock/Blues
Label:    Singsong Music
Format: Digital album
Cat:        SINGSONG160
UPC:      5060683670780
Rel:        January 14th 2022
One of Britain's most respected rock guitarists, unsurprisingly Mick Grabham's contact book is impressive.
Mick enjoyed a five-year membership of Procol Harum, prior to that his own band Cochise – and push the time button further, '60s popsters Plastic Penny.
Over the years, Mick and friends, when not performing with their respective bands, got together in studios the length and breadth of England, laying down covers of favorites as well as getting new songs nailed.
Gary Brooker, Pete Wingfield, BJ Cole, Jim Leverton, Mick Weaver,  Nigel Olsson, Dee Murray, Rick Wills, Graham Walker, Chris Copping are just some of the cream of rock musicians playing on these tracks – released here for the first time.
'Original Paint' sums up the ethos of this dip into the Mick Grabham archive: the real thing –  unadulterated, unadorned, 14 tracks brimming with the kind of playing that only comes from professionals, used to working together, tight and fast.
Tracks
Ninety Nine Pounds
All Shook Up
Cadillac
Diamonds
Fool in Love
Harlem Nocturne
Hit & Miss
I Can Tell
On Fire For You
Some Mistakes
Down on the Southside
Stop in The Name of Love
Brand New Tango
Trouble