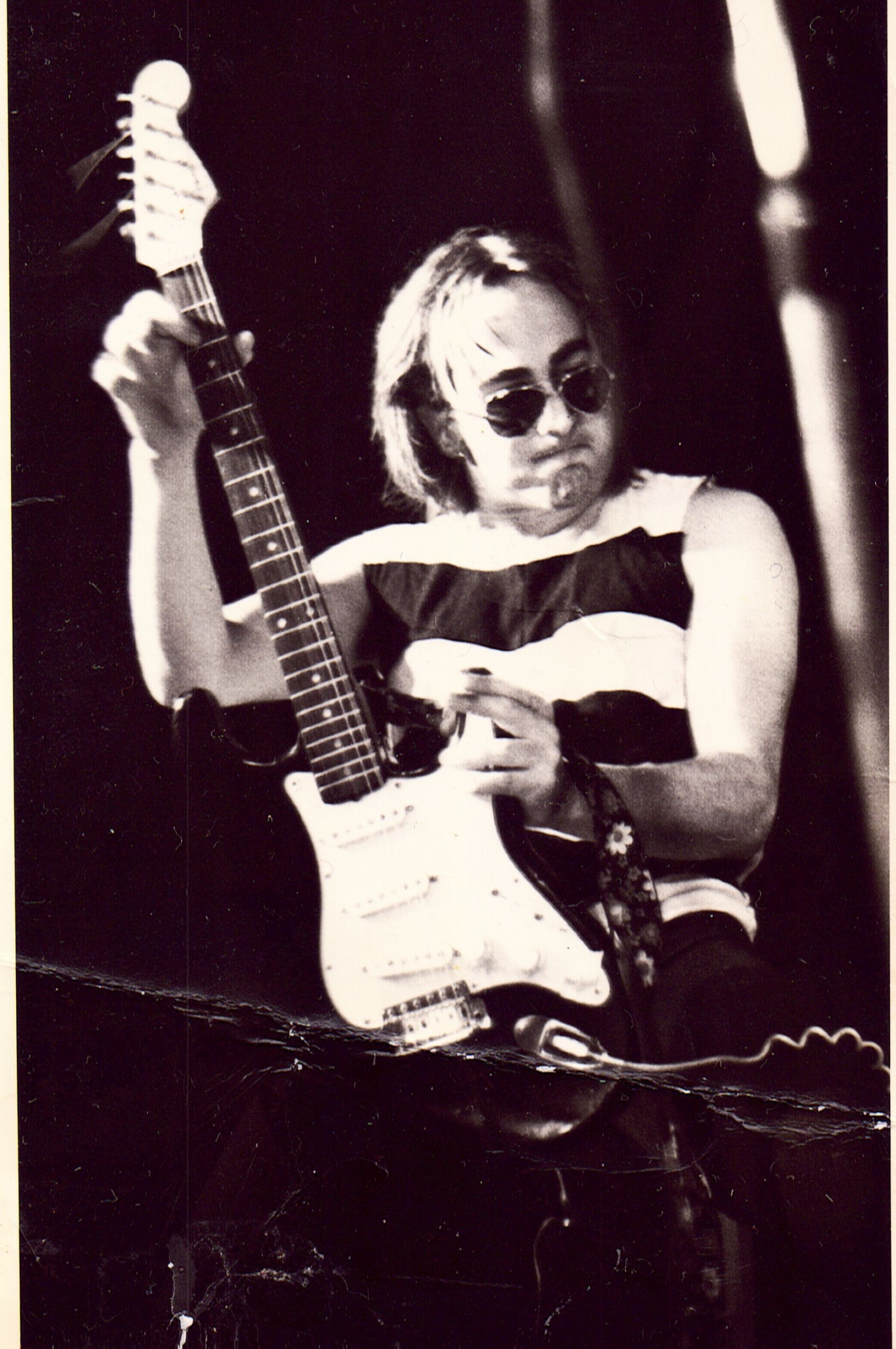 Ollie with Patto, 1975
"A gem." – Goldmine
"A versatile and professional talent." – Rock 'n Reel
"A valuable addition to the discography of a singular and much-missed talent." – Record Collector
In 1979, following his early career with Timebox, Patto, Tempest and Boxer, guitarist Ollie Halsall produced a solo album of his own compositions comprised in the remarkable multi-track recordings that make up 'Lovers Leaping'.
Listen now  via this link
Download the album  via this link
Now in CD and LP formats  via this link
Shortly after, following an album and tour with John Otway, he joined Kevin Ayers' band, with whom he spent most of the next 13 years up to Halsall's death in 1992.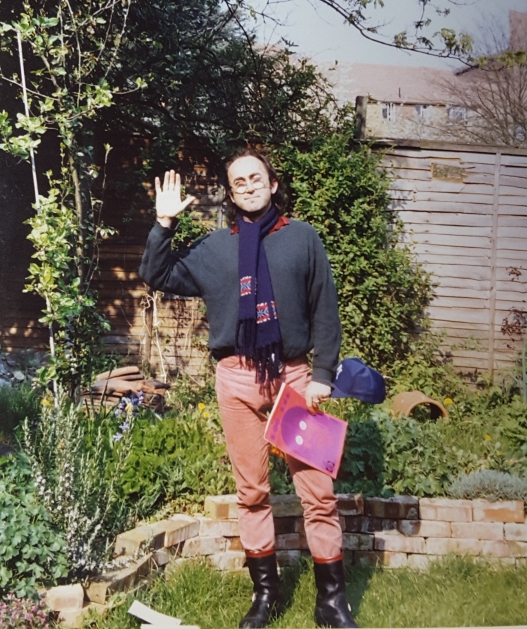 Ollie in Viv Stanshall's garden ….
A virtuoso player, he worked with Vivian Stanshall, The Rutles, John Cale, Duffy Power, Andy Roberts among others benefiting from his skills. He even played on Petula Clark's 1968 chart hit "Downtown".
Not a guitar album, more about a singer-songwriter, 'Lovers Leaping' survives as a unique record of an extraordinary musical talent.
This 2021 release includes revised cover art in a period self-portrait by Halsall and is also released on CD and vinyl.
More on Ollie at  www.olliehalsall.co.uk
Artist:            Ollie Halsall
Title:               Lovers Leaping
File:                Pop/Rock
Format:         Digital Album
Label:             Singsong Music
Cat:                 SINGSONG133
UPC:               5060683670537
Rel:                 February 26th 2021 on all digital and streaming platforms via Singsong Music

April 9th 2021 on vinyl and CD via Think Like A Key Records
Tracks:
 1 Hey, Hey, Little Girl
 2 Come On, Let's Go
 3 Back Against The Wall
 4 Crazy When I Fall In Love
 5 Door To Door Daughter
 6 Travelling Show
 7 Lovers Leaping
 8 Stepping out
 9 You Need A Friend
10 First Day In New York
11 Airplane Food
12 Summertime Kids