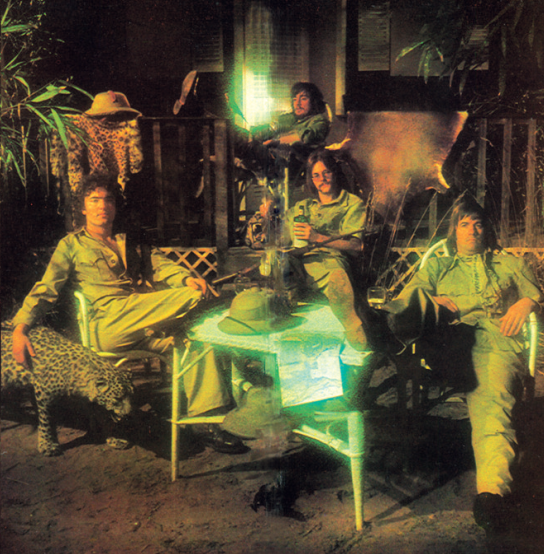 Artist:   Shoot
Title:    On The Frontier
File:     Rock/Country
Label:  Singsong Music
Format: Digital album
Cat:     SINGSONG158
UPC:   5060683670896
Rel:      December 16th 2022
They may have been relatively short-lived as rock acts go but this sole album release by British band Shoot still packs a punch.
Predominantly melodic country-rock, 'On The Border's remit to mix things up steers the material additionally to jazz, psych and progressive genres to outstanding effect.
Formed in 1972 by ex-Yardbirds drummer Jim McCarty, Shoot boasted an impressive line-up culled from prominent period bands including Renaissance, Third Ear Band, Cochise, Manfred Mann's Chapter Three and Raw Material.
Production values were high: engineered by John Leckie (Be-Bop Deluxe, Roy Harper, XTC) at London's Abbey Road Studios in 1973, "On The Frontier" stand-outs include opener "The Neon Life" with its soaring harmonies, the haunting and expansive "Sepia Sister", the arrangements of "Ships And Sails", and the title track itself.
Shoot folded by the end of the year, McCarty going on to form a reassembling of both Renaissance and the Yardbirds in the bands Illusion and Box of Frogs respectively, leaving behind this tantalising one-shot record of a beautifully-realised vision.
Listen to this album streaming now at Spotify  via this link
Tracks
The Neon Life
 Ships And Sails
Living Blind
On The Frontier
The Boogie
Midnight Train
Head Under Water
Sepia Sister
Old Time Religion
Mean Customer