"…dares to merge the worlds of The Who with The Association. Chances are, you will have never heard of the bands featured on this disc. Chances are also that once you do, you'll be begging to hear more." Daily Vault

 "…a piece of pop history, an artefact of a time past and a great listen." iMusic
"…an auteur with few peers.  Pierre Tubbs' previously unacknowledged talent is finally getting its proper due." Record Collector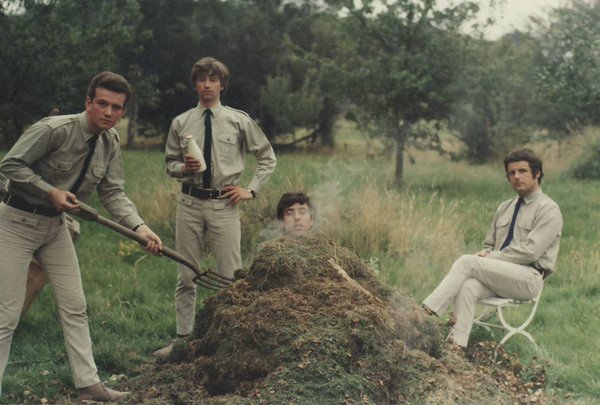 "This compilation represents an untold chapter in the story of British pop music of the 1960s. The factor common to the Jeeps, The Silence, Our Plastic Dream and The Owl is Pierre Tubbs. Furthermore, the first three of these are actually the same band under different names…"
So wrote Kieron Tyler in the introductory notes to the original 1999 release of this gleefully frenetic compilation of garage recordings by Pierre Tubbs.
"Pierre's Plastic Dream – The Garage Tapes" is a young man's first foray into pop and psych taped between 1966 and 1968 in his folks' garage.
Songwriter, record producer and even album sleeve designer (with over 1000 covers to his credit), Tubbs later went on pen hits such as "But It's Alright", "Come See Me" and smash hit "Right Back Where We Started From", recorded by Maxine Nightingale and featured in the movie 'Slap Shot'.
But roll back the years, this is where it all started.

Artist:   Various Artists
Title:    Pierre's Plastic Dream – The Garage Tapes
File:     Pop/Psych
Label:   Singsong Music
Cat:      SINGSONG105
UPC:    5060683670186
Rel:      May 29th 2020
TRACKS
Our Plastic Dream
Someone Turned The Light Out
A Little Bit of Shangrila
Encapsulated Marigold
Paint Yourself
Rubber Gun
The Owl
Shades of Blue & Greenwater Flies
Run To The Sun
The Jeeps
Love Is A Sometime Thing
Don't Come Running Back
That Was The Good Life
Ain't It a Great Big Laugh
I Put On My Shoes
Here's a Heart
Don't do It
The Jeeps with JJ Jackson
Come See Me
But It's Alright
The Silence
You and Me
Hey You Lolita
Wanda
Julie September
Did He Run