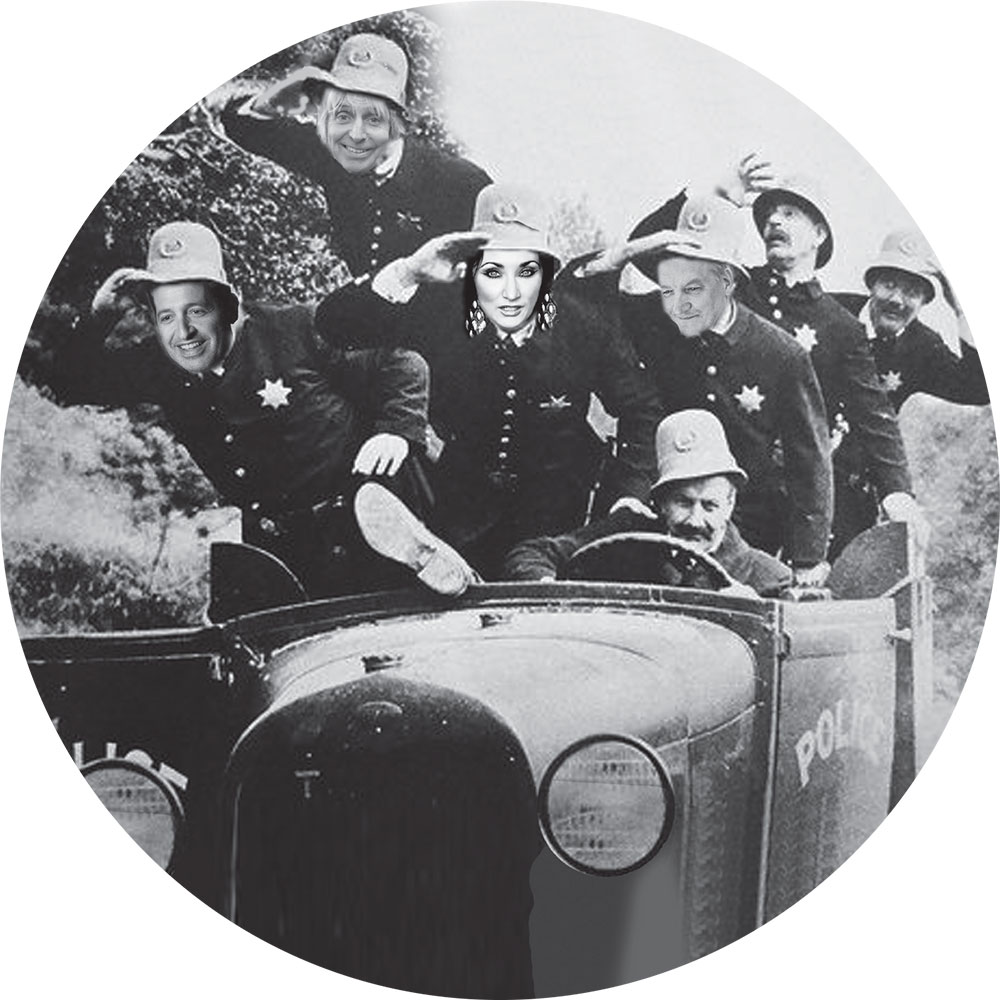 Hard on the heels of last year's "The Unobserved Beaver" (now also available on CD from Talking Elephant Records), Zorbonauts' latest album is their trademark blend of highly charged originals and individualistic covers (the highly prolific line-up recorded an exemplary album of ABBA songs last year under the moniker of Zebras Don't Smoke).
LINE-UP
Lynden Williams (Jerusalem) – vocals
Rachael Hawnt (The Beautiful Secret) – vocals
Geoff Downes (Yes)/Ray Drury (Teed Up) – keyboards
Ollie Hannifan (Mister Kanish)/Bob Cooke (Jerusalem) – guitars
Nick D'Virgilio (Big Big Train) – drums & percussion
Dave Meros (Spock's Beard) – bass guitar
Rachel Hall (Big Big Train) – violin
Will Wilde (Will Wilde Band) – harmonica
'Armed Slobbery' – replete with their trademark punning title – kicks off with a cover of "Driving Down Alvarado", written by one of vocalist Lynden Williams 'musical pin-up girls, Anne McCue.
"She totes a mean guitar," says Lynden. "I've all her recordings, and just wallow in the amazing imagery her lyrics create.
"This song is just another of her many, many 'goodies' which grab you by the ears."
"The Void", "Banging All Night Long", and "Faith Healer" are all updates of songs previously released in 2009 on an album called, Escalator under the auspices of Lynden's early 70s band, Jerusalam.
The last is of course a cover of the Sensational Alex Harvey Band song.
"Alex was a wonderful human being – I once bumped into him on a Glasgow street – it was a nod and a smile, and a hearty, 'Hi-Ho Haggis, Away!'
"Glasgow's the best place I've ever lived. It's where I saw Bowie, Zappa, The Kinks, The Stones, Fleetwood Mac, Kiki Dee, 10cc, Chas 'n' Dave, and SAHB, of course."
The other two covers on the album are "Not Fade Away" and "Bloodhound".
Says Lynden: "I always associate Not Fade Away with Buddy Holly, rather than The Stones – Buddy's always been my favourite old school rocker.
"Bloodhound was written by the rather wacky, Larry Bright. I heard the song on the first Downliners Sect rough and howling waxing.
"Your Oilfield's On Fire" and "Beautifully Kinky" are two curveballs thrown into the mix. "There's more than a witty observation hidden within a nudge-nudge, wink-wink moment," laughs Lynden.
"I haven't a clue about the meaning of Echoes Of The Charcoal Cenotaph. It's just one of those songs that comes frolicking out of the ether, which you try to grab hold of before it vanishes through your floorboards and tickles the skeletons lying there."
Next up: "Yardbird" was the title of a song played live by Jerusalem.
"It was a basic rock song with fairly ordinary lyrics. I thought the title was too good to waste, so I wrote new lyrics – hopefully they're a better fit to the title."
Closing track, "Merry-Go-Round", is about the glorious and pointless dead of history's many conflicts. "War is obviously the most stupid of all man's inventions," observes Williams.
Zorbonauts – 'Armed Slobbery' (SINGSONG134) is released to all digital platforms on May 21st 2021.

Listen to the whole album now  via this link
Artist:              Zorbonauts
Title:                Armed Slobbery
File:                  Progressive Rock
Format:           Digital Album
Label:               Singsong Music
Cat:                   SINGSONG134
UPC:                 5060683670544
Released:        May 21st 2021
TRACKS
01 DRIVING DOWN ALVARADO (Anne McCue/Janet Robin)
02 THE VOID – (Bob Cooke / Lynden Williams)
03 YOUR OILFIELD'S ON FIRE – (Bob Cooke / Lynden Williams)
04 ECHOES OF THE CHARCOAL CENOTAPH – (Ollie Hannifan / Lynden Williams)
05 YARDBIRD – (Ollie Hannifan / Lynden Williams)
06 BEAUTIFULLY KINKY – (Ollie Hannifan / Lynden Williams)
07 NOT FADE AWAY – (Buddy Holly/Norman Petty)
08 BANGING ALL NIGHT LONG – (Bob Cooke / Lynden Williams)
09 BLOODHOUND – (Larry Bright)
10 FAITH HEALER – (Alex Harvey/Hugh McKenna)
11 MERRY-GO-ROUND – (Bob Cooke / Lynden Williams)