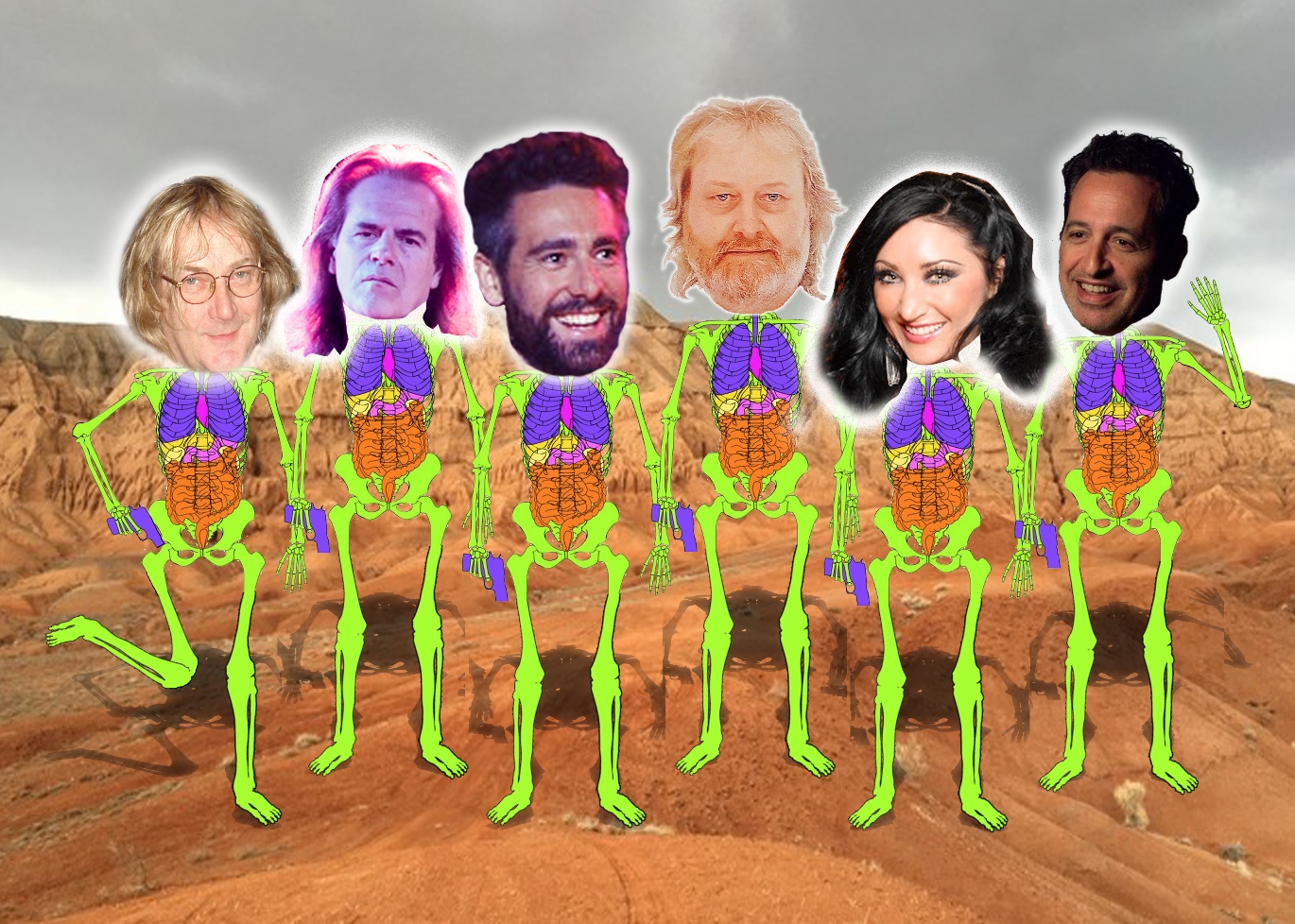 With a line-up comprising the alumni of Spock's Beard, Tears for Fears, Asia, The Buggles, Yes, Big Big Train, Genesis, Jerusalem, Eric Burdon and Iron Butterfly amongst others, you know  Zorbonauts' latest album is going to have quality stamped through it. And you would be right.
Check out who's in the picture:
Lynden Williams (Jerusalem) – vocals; Geoff Downes (Yes) – keyboards; Ollie Hannifan (Mister Kanish) – guitars; Nick D'Virgilio (Big Big Train) – drums & percussion; Dave Meros (Spock's Beard) – bass guitar; Rachael Hawnt (The Beautiful Secret) – vocals, along with guests Bob Cooke (Jerusalem) – additional guitars, and Rachel Hall  (Big Big Train, Stackridge) – violin.
The album sounds as good as the line-up looks.
'The Unobserved Beaver' stands up on its four furry feet as a masterpiece of invention and interpretation and is flecked deliciously by storming covers of Cream's  'Badge', and Hendrix classic 'Stone Free'.
Cover art is by the mega-talented Sarah-Jane Szikora. And that title? Well, take a look and work it out!
Read about the making of the album  via this link
Artist: Zorbonauts
Title:   The Unobserved Beaver
File:     Progressive Rock
Format: Digital Album
Label:  Singsong Music
Cat:      SINGSONG110
UPC:   5060683670230
Rel:     July 24th 2020
TRACKS
Don't Give A Monkeys
Over The Chasm
Mississippi Summer
Shangri-La
Badge
Spiders' Rendezvous
My Death In Germany
Stone Free
Sick!
The Four Horsemen of The Apocalypse