Out-takes and re-workings of songs recorded between 1980 and 1997 by Canterbury Scenists KEVIN AYERS and LADY JUNE and guitar ace OLLIE HALSALL measure mutualism, originality and independence of spirit to the full on this latest Singsong Music release.
Recorded in Deia, Majorca and New York, they entwine on Singsong Music release, 'The Happening Combo' (SINGSONG102).  They sing, they talk, there is much wine …
"They sound like they were enjoying themselves … a celebration of upmarket hippy lifestyle and self-expression; happily an enduring legacy…" R'NR Magazine ***
"… the album radiates contented, heavy-lidded decadence baked into inertia under the Majorcan sun and implicitly underwritten by empty wine bottles rolling down the drive." Record Collector ****
Artist:  Kevin Ayers/Lady June/Ollie Halsall
Title:   The Happening Combo
File:     Rock/Spoken Word
Label:  Singsong Music
Cat:     SINGSONG102
UPC:   5060683670155
Rel:     May 8th 2020
TRACKS…
OLLIE HALSALL – Issue Is Or Issue Ain't
KEVIN AYERS – Speeding Heart
LADY JUNE – Gemini
OLLIE HALSALL – Somebody Mean
KEVIN AYERS – Lay Lady Lay
LADY JUNE – Sea Cake
OLLIE HALSALL – Leaving It All Behind
LADY JUNE – Out Of Season
KEVIN AYERS – Gimme A Little Bit
OLLIE HALSALL – Ghost Train
LADY JUNE – Fleas Dream Too
MARVIN SIAU – Another Time Before
And that name? Where did that come from?
The answer: this 1980 photo of Ollie, Kevin and their friend and musician, Marvin Siau – curator of this release – taken outside Kevin's house in the hills of Majorca, one hot summer's day …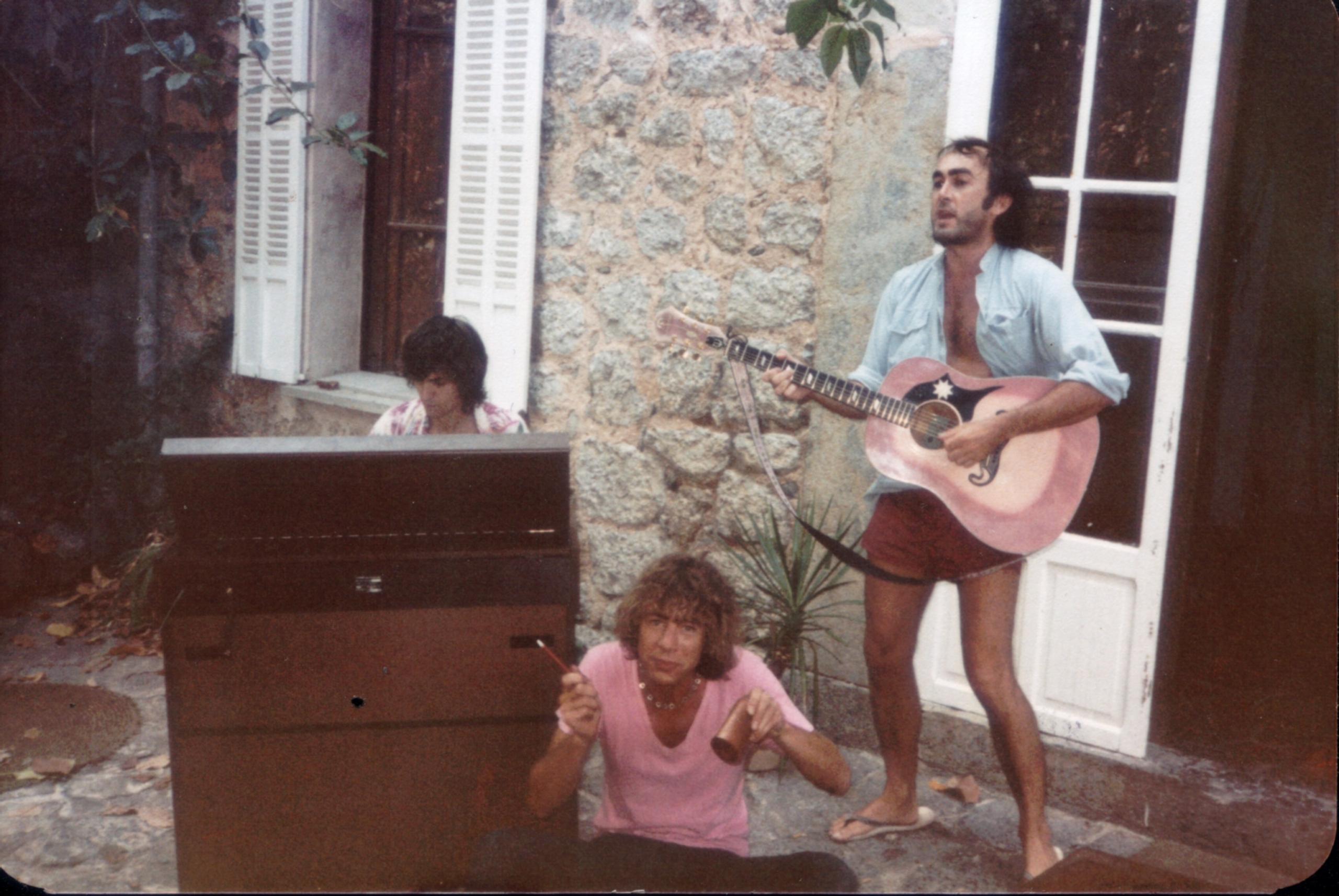 Kevin Ayers' essayist Martin Wakeling and Marvin Siau recall these recordings here at Singsong Music …