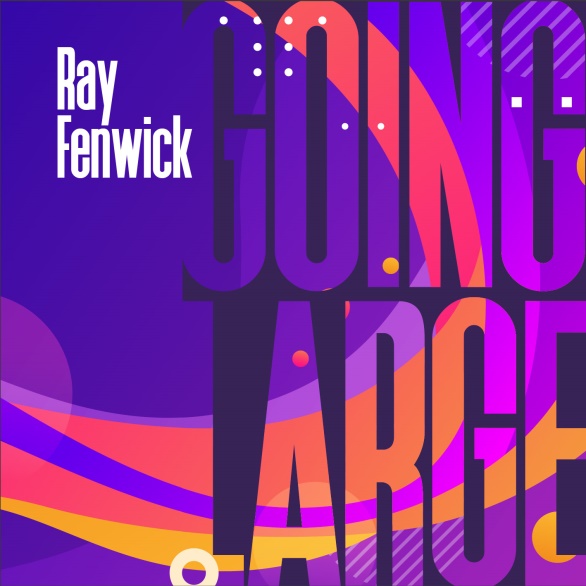 'Going Large' – his 2021 release on Singsong Music –  reveals another side to Ray Fenwick – one of Britain's foremost guitarists, session players and producers with a 60-year career to his name.
A specially-commissioned mini-album of instrumental music, it brings out the best values in funk and rock from this acclaimed and versatile guitarist while also exploring more expansive and symphonic soundscapes.
The title track has a funk/rock groove that's very edgy: "it does what it says on the tin!" Ray explains.
He wrote "Tam Tam" in the style of '70s icons The Crusaders and Yellow Jackets with a modern approach in both arrangement and sound.
Next up is "Trade Winds"; "this piece mirrors the east to west prevailing equatorial winds in permanent motion, circling the Earth, in a state of constant movement and calming," says Ray.
"I wrote "Firepower 44" to go large, too, opening it with a Clapton 'Edge Of Darkness' vibe that moves through an orchestrated arrangement building to a filmic crescendo-powered outro."
A tribute to Toronto-based baseball team, The Blue Jays, Ray was moved to write the piece of the same name after seeing a play about the team on a family visit to Canada. "More than anything I feel that this reflects the team's spirit, style and raw energy," he reflects.
At every turn, Ray's 'Going Large' succeeds as an engaging, fulfilling, and highly 'filmic listen.
More on the new mini-album  via this link
ABOUT RAY …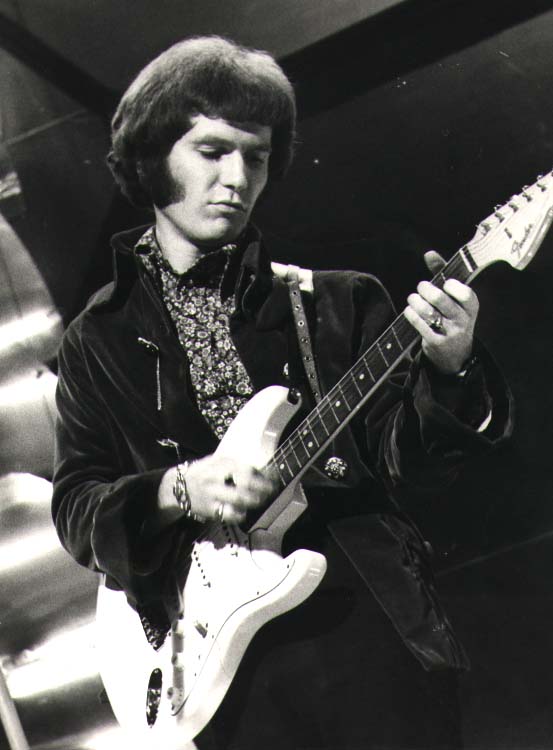 Ray – 1970s
Ray Fenwick's career dates back to London, England in the early 1960s. His first professional band, Rupert and The Red Devils (below) operated out West London, playing bluebeat and ska (was unusual for the time, 1962).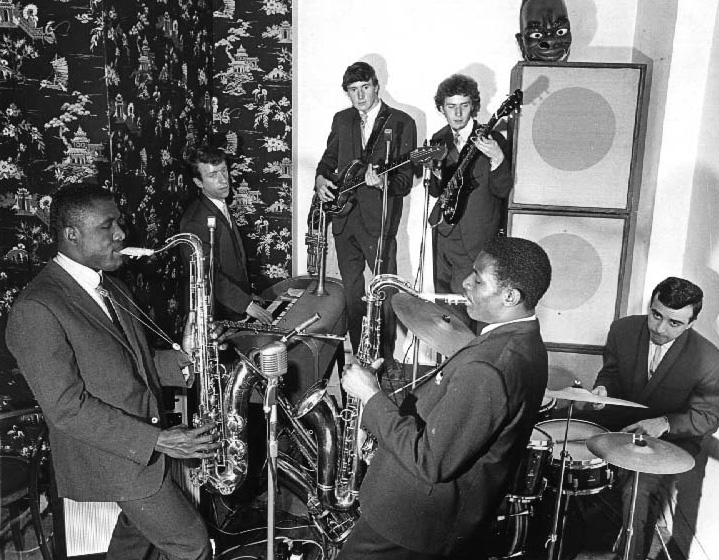 In 1964 Ray played a season at Butlin's Holiday Camp in Clacton with a group called The Excels, a move that was to connect him to future stars. The band backed a number of well-known names, including Marty Wilde, Crispian St.Peters and Gene Vincent.
As well as Elkie Brooks and The Marionettes, a singing group whose ranks included Mac and Katie Kissoon, who also went on to have chart success in the 1970's.
Next stop was The Syndicats, whose guitarist Steve Howe (later of Yes) had just exited the band.
Ray came up with "B" side "Crawdaddy Simone" for the band's next single. Hallmarked by some incredible wah-wah effect guitar work, it was produced by another music legend:  Joe Meek.
During his time with The Red Devils, Ray did a stint on the German club circuit, befriended Dutchman Gerry Romeyn who later introduced him to Peter Tetteroo.
Spotting Ray's moves, Tetteroo asked him to join the Dutch-based group Tee Set. It was late 1965 and cult status awaited this line-up out of which emerged After Tea, enjoying hit single success in their native Holland, including the inventively titled "After Tea".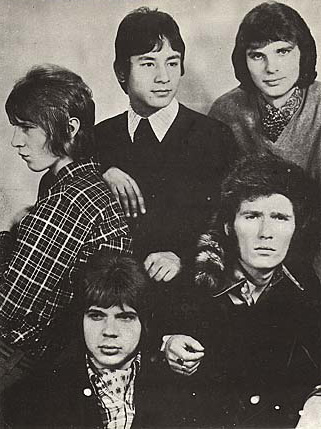 Tee Set
Ray's time in Holland had not gone unnoticed and he was talent-spotted to play guitar with Spencer Davis' eponymous group.
The two met and Ray was in, contributing extensively to latest album 'With Their New Face On' and staying with the band until its demise in 1969, the year he co-wrote and played on with the rest of Spencer's band the theme to British kids show, 'Magpie'.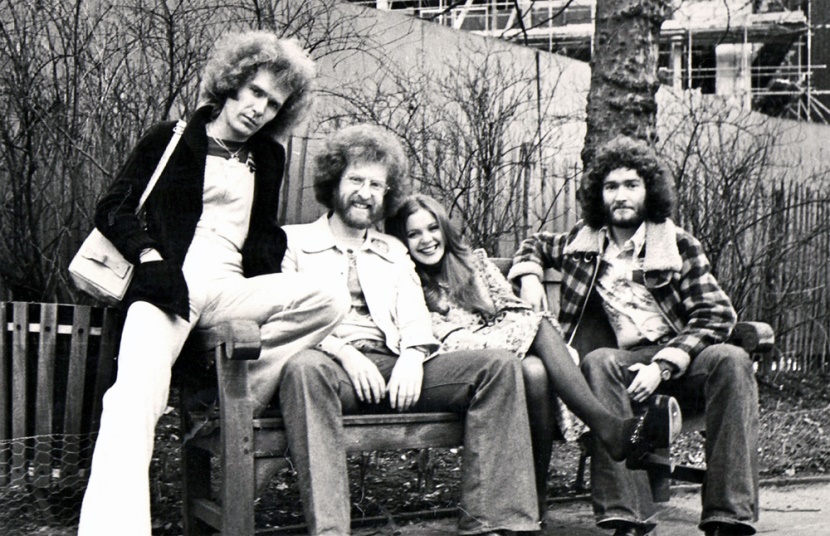 Fancy
The Group reformed for another two albums in 1973 when Ray took on session work with producer Mike Hurst, playing on the Hardin-York albums amongst others. This period fashioned a band in Fancy who in summer 1974 signed to Arista, and embarked on a US tour supporting Kiss, Wishbone Ash and Steppenwolf as well as scoring a seconds hit Stateside with "Touch Me".
In 1975 Ray contributed to Roger Glover and Jon Lord from Deep Purple's 'Butterfly Ball', after which Glover asked him to play on singer Ian Gillan's solo album and join Gillan's new band along with Johnny Gustafson (bass), Mike Moran (keyboards) and Mark Nauseef (drums).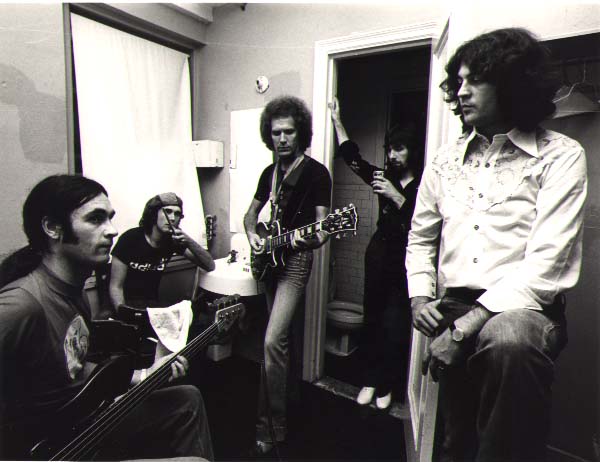 Ian Gillan Band
The first two albums from this period – 'Child in Time' and 'Clear Air Turbulence' – both revealed the style flexing that Gillan was capable of, the first more soulful and the next jazzier than his work with Purple.
However, this trend, reflected by later studio albums, was to alienate his fans and after an early 1978 tour of the States, some dates in Australia, and a small-venue tour in June, the Ian Gillan Band folded.
After a return to session work, Ray in 1987 formed a musical collective called Forcefield with legendary drummer Cozy Powell spawning four albums of mainstream melodic hard rock with an American AOR feel with Focus guitarist Jan Akkerman on board for the second release, a connection that to be renewed in 1989 when Jan guested on two tracks for Ray's Minute By Minute project.
The band included Robbie "Polle" Eduard, former bassist with The Tee Set and After Tea along with saxophonist Candy Dulfer.
Ray continued with session work including further projects with former Spencer Davis Group keyboards player Eddie Hardin including 1985's "Wind And The Willows" and decade-later "Wizards Convention 2" with Tony Ashton, Debbie Bonham, Mike D'Abo, John Entwistle, Chris Farlowe, Mo Foster, Eddie Hardin, Paul Jones, Denny Laine, Phil Manzanera, Chris Thompson and Zak Starkey.
The rest of the 90s was taken up with reissues of elated projects as well as the reissue of Ray's debut solo album 'Keep America Beautiful, Get A Haircut', originally released in 1971, its title inspired by a billboard Ray spotted on his travels in the USA with the Spencer Davis Group.
In November 2020, Ray contributed lead guitar to the album 'We Persuade Ourselves We Are Immortal' by The Amorphous Androgynous.
Masterminded by producer Garry Cobain, founder of The Future Sound of London, the band over the past decade has successfully incorporated progressive rock and psychedelic elements to dramatic effect.
Described as a symphonic mini album, it features Peter Hammill (Van Der Graaf Generator) on vocals alongside a host of musicians including: Paul Weller (piano and guitar), Brian Hopper (Caravan/Soft Machine) on sax. The Chesterfield Philharmonic Choir and a 25-piece live orchestral string section round out this sumptuously-recorded album.