"…a sterling piece of work that was criminally undervalued at the time…high quality songs… echoes of classic Small Faces and early 70s Pretty Things, Tubeway Army and a touch of Steve Harley…A true lost gem".  Record Collector
"…among the punkiest glam extravaganzas ever recorded…" Goldmine
"…somewhat more eclectic than your average New Wave effort". Get Ready to Rock!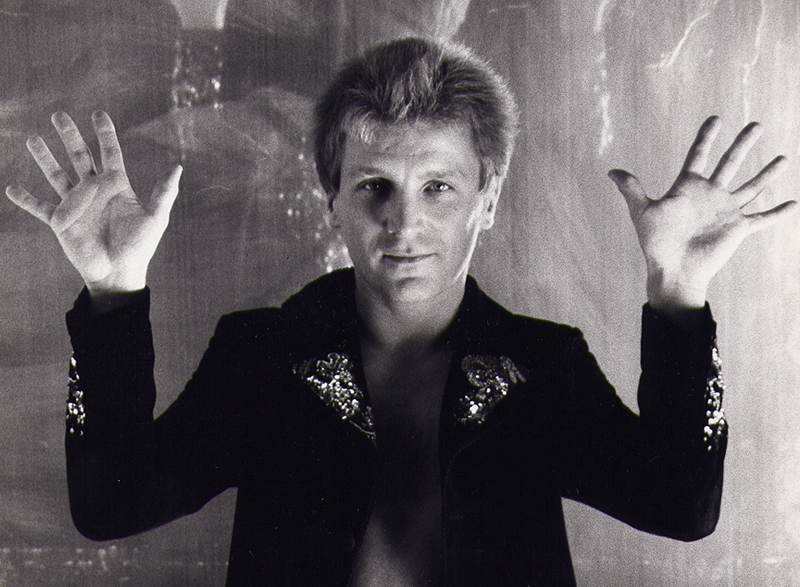 1978, and his cheerful, good-time rock band Bearded Lady no more, Johnny Warman taped this confident, upbeat post-punk New Wave solo debut at Ringo Starr's Startling Studios at country house Tittenhurst Park, Berkshire, England (in the very same white room where former owner John Lennon recorded "Imagine").
Warman had met Ringo's then manager Hilary Gerrard, who told him that Ringo really loved his songs.
Johnny had written an impressive clutch of compositions, melding contemporary post-punk New Wave with Bearded Lady's more prog rock trappings.
Produced by The Jam's Vic Coppermith-Heaven (there is something of the band in the set) with top notch session players including the legendary percussionist Frank Ricotti and former Keef Hartley Band saxophonist Chris Mercer, the 1979-released solo debut was well received even if it failed to light up the sky.
Hindsight has been 'Hour Glass's friend. Previously-reissued in 2005, it met with an even more upbeat response from music critics and woke up the record-buying public to Warman's talent.
Artist:  Johnny Warman
Title:   Hour Glass
File:     New wave/pop
Format: Digital Album
Label:  Singsong Music
Cat:     SINGSONG123
UPC:   5060683670438
Rel:     Nov 20th 2020
TRACKS
Twilight Zone
Silver Towers
Ain't Funny
Laughing Academy
Street Angels
Tomorrow Babies
Wonderland
So Long
Hour Glass
War of The Worlds
Head On Collision
London's Burning
Mind Games
Silver Towers (live)
Tomorrows Babies (live)
Head On Collision (live)
Suicide (live)
It's Alright Boys
Read the Johnny Warman story  via this link
Listen to the album streaming now  via this link