Combining elements of contemporary ambient and electronica with the influence of Holy Minimalist composers such as Part and Gorecki, over two decades experimental cellist/violinist Marvin Ayres has created a unique and consistently strong body of work.
Ultradian Rhythms metamorphosed from its inception as a short, improvised piece for 'live' performance into a scored, orchestral suite. In it, Ayres interprets the neuro-scientific qualities of Ultradian Rhythms, where natural cycles occur, in a musical context and maintains the unique approach taken with its predecessor Harmogram Suite wherein different playing techniques, recording set ups and textures have been deployed to create an authentic 'live' orchestral environment.
Written in six movements, Variations 1-6 and closing track 'Ultradian' comprise a complex architecture of over-dubbed sound layers, with every instrument and part played by the artist, forging still further a modern classical music of swooning intensity.
It's a work that further evidences Ayres' talent for evocating extraordinary emotions within a corresponding stillness.
Marvin Ayres is a British modern-classical composer/cellist/violinist and ambient producer.
During his 20+ year career, he has composed and recorded a diverse selection of minimalist albums, incorporating spatial soundscapes and psycho-acoustics and latterly 5.1 Surround Sound.
He has also produced a number of film and TV soundtracks.
https://en.wikipedia.org/wiki/Marvin_Ayres
Listen to this release now at Spotify  via this link
Artist:     Marvin Ayres
Title:       Ultradian Rhythms
File:         Classical/Ambient
Label:      Singsong Music
Format:  Digital album
Cat:          SINGSONG146
UPC:        5060683670674
Date:       May 28th 2021
Track Listing
Variation
Variation
Variation
Variation
Variation
Ultradian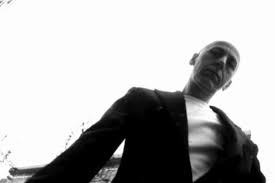 Visit our  Artists  page for more releases by Marvin Ayres …