Singsong Music is delighted to be reissuing the Shiva's Quintessence catalogue along with new material by band mainman Phil 'Shiva' Jones during 2020.
It's timely given this legendary band's place in a key moment in rock history …
September 1970 and Michael Eavis, dairy farmer of Somerset, England, is hosting a pop, folk and blues festival at his place. It all seems a fun idea despite his wife's assertion that he was being 'silly', knowing nothing about how to do so.
Of course, half a century later, we're all grateful the show went on as it not only became the global event it is today but showcased back then the emerging talent of Marc Bolan, local funsters Stackridge and heads-down progressives Marsupilami, folkie Al Stewart and blues chugging Steamhammer amongst others.
The band that perhaps most culturally signified the spirit of the age those 50 years back on Eavis's farm was an ensemble called Quintessence.
Like space rockers Hawkwind, Bolan and the seriously avant garde Third Ear Band, they hailed from London's Ladbroke Grove, even if they had journeyed further to be together.
Founded by Ron 'Raja Ram' Rothfield, an Australian conservatoire and jazz trained flautist, the band's ranks included American bassist Richard 'Shambhu Babaji' Vaughan, Canadian drummer Jeremy 'Jake' Milton, Alan Mostert from Mauritius on lead guitar; Dave 'Maha Dev' Codling on rhythm guitar and Dave 'Ned' Balen and 'Surya' on tamboura and tablas.
Into this mix came Australian, Phil 'Shiva' Jones who, having scored a hit down-under with his his own band, moved to England in search of a spiritual master.
One such was duly found in Swami Ambikananda who gave most of the future Quintessence their spiritual names and played a major role in their philosophy and lifestyle throughout.
In search of enlightenment rather than space, their music crossing the Grateful Dead and Hendrix with Ravi Shankar, Quintessence stood out from the crowd in every sense of the term.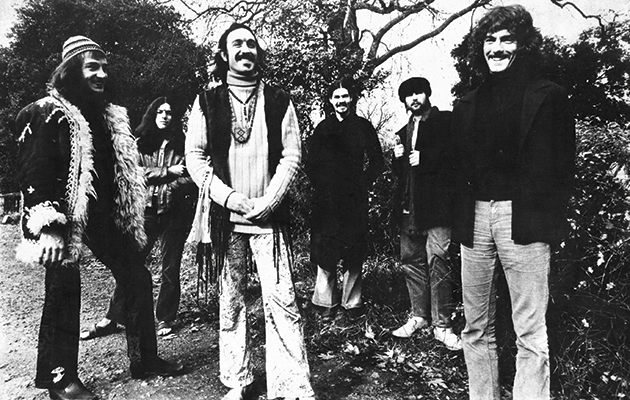 Excerpted from Julien Temple's documentary 'Glastonbury: The Movie', here's Michael Eavis ruminating on his farming woes, sandwiched between takes of Quintessence and the only moving-image record of any band from ground-breaking day:

Around 1500 people turned up to show and a year on, immortalised on film in the late Nic Roeg's 'Glastonbury Fayre' movie, their numbers swelled to 12,000. And Quintessence were back.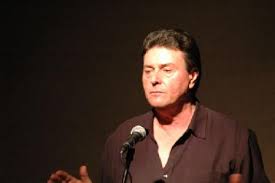 Phil today…
Recalls Phil 'Shiva' Jones:
"The first two Glastonbury concerts were amazing. Word had got out that this fantastic music festival was happening and thousands of people travelled from near and far to be part of a very special event."
Phil and Dave reunited as Quintessence for a one-off performance at the 40th Glastonbury. The BBC chronicled the reunion in a short documentary. Here's a clip …
Quintessence had in the interim recorded some extraordinary work. Look out for more on what happened next at Singsong Music.
 "Glastonbury 50: the Official Story of the Glastonbury Festival' by Michael and Emily Eavis is published by Trapeze Books this month.