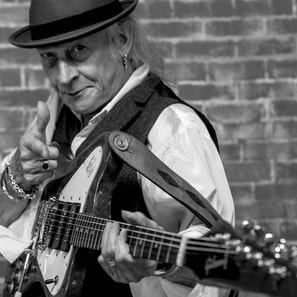 Del Bromham, guitarist and frontman of the legendary UK band Stray, in interview with Jason Barnard at The Strange Brew covers 50 years plus of life on the road as a musician with dollops of his trademark good humour.
To quote Jason: " … the driving force behind Stray, is a true survivor. In 2023, he and his band continue to keep the flame burning with their new release, About Time. This album is a masterful blend of pile-driving rock anthems, soulful slow numbers, and those unmistakable touches of psychedelia and progressive rock that have long defined Stray's eclectic sound."
Jason Barnard's candid interview with Del kicks off by exploring About Time, then rolling back his remarkable story from Stray's formation in 1966 to the present day, meeting several highly colourful music industry characters on the way!
Read the interview  via this link
Dive into 'About Time'  via this link